Contact Sales
To learn more about Browzwear or to purchase 3D apparel solutions for a brand, retailer, manufacturer, service bureau, and others, please fill out the form below.
For Independent Users
The Indie program provides non-business individuals with a sponsored suite of 3D apparel software, including on-demand learning and showcasing apps.
Apply now
Contact Support
Looking for product support? Visit our Help Site for community support, open a business support ticket, and find product tips and best practices for Browzwear users.
Get help
Browzwear's Global Offices
Singapore
3 HarbourFront Place,
#09-01 HarbourFront Tower 2,
Singapore 099254
Phone: +65 6338 4005
Netherlands
Tribes Utrecht Centraal
Leidseveer 2-10, Unit 2.18
3511 SB Utrecht
Netherlands
New York
1441 Broadway, Ste. 3001
New York, NY 10018
USA
Phone: +1-646-569-5535
Oregon
216 SW Madison Avenue
Suite 10
Corvallis, OR 97333
USA
Hong Kong
Unit B, 10/F, West Gate Tower,
7 Wing Hong Street,
Lai Chi Kok, Kowloon,
Hong Kong
Phone: +852-2242 1112
Shanghai
Huan Dong Hua Zhi Shang Yuan T Star,
Suite 403,
258 Yang Zhai Road,
Changning District,
Shanghai, China
Phone: +86 131 6203 2852
Israel
AVT Building
6 HaNagar st
Hod Hasharon, 4527704
Israel
Find a distributor near you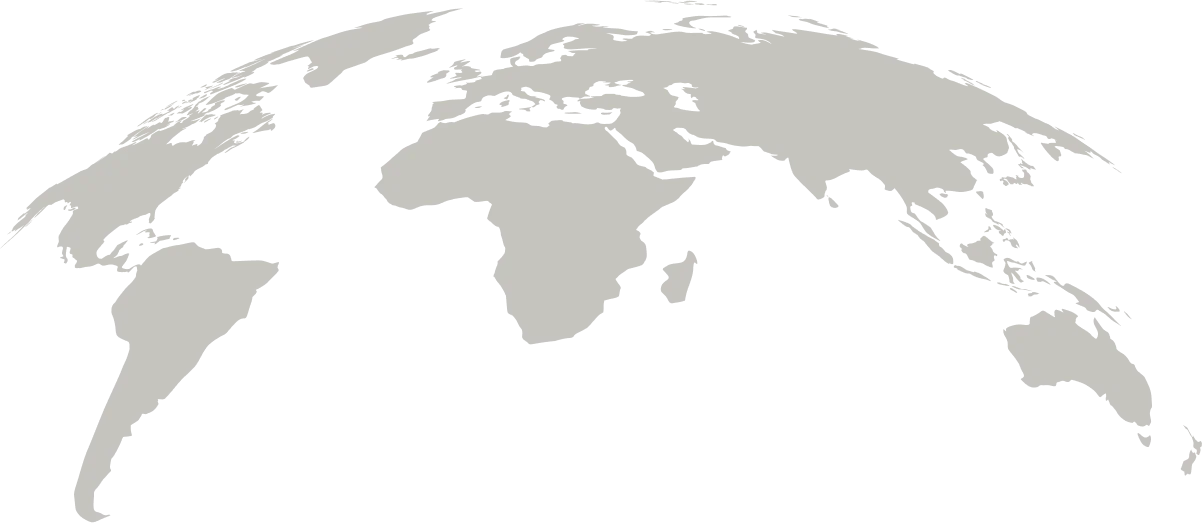 How much does Browzwear cost?
Browzwear's 3D clothing design software costs between $8-$10k per seat for enterprise users, depending on the requirements of the apparel organization. At Browzwear, our priority is to ensure that we work hand-in-hand with our customers to build the right solution to fit your apparel organization's needs from start to finish, with expert support and guidance throughout the entire onboarding process.

Contact us to find out more details on the pricing plans, or book a demo with one of our representatives to learn more.

However, if you are a design student, freelancer, fashion enthusiast or entrepreneur looking to discover our 3D apparel design software, apply to our Indie Program where you will receive a limited free VStitcher license and start your digital apparel journey today.
Is VStitcher free?
Browzwear does offer a free trial for their 3D clothing design software application, VStitcher. However, you will need to purchase the software license in order to gain unlimited access after the trial period.
If you are an independent designer or pattern maker looking to kickstart your 3D apparel journey, you can apply to our Indie Program to receive a free VStitcher license and start exploring the endless possibilities of digital fashion designing.
I'm an independent designer, do you have a license solution for me?
As an independent user that is not a formal business, you can apply for the Browzwear Indie Program here for a sponsored package of a VStitcher license, learning platform, as well as access to our support forum and Stylezone showcasing cloud.
What are the Hardware and Software requirements for VStitcher and Lotta?
VStitcher and Lotta are available for both Windows and Mac, view the full list of requirements here.
What is the difference between VStitcher and Lotta?
VStitcher is an all-in-one digital apparel design software, from creating and editing 2D patterns to 3D garment creation and the final tech pack. Lotta is a 3D styling software that is ideal for companies with pre-built blocks that should not be changed. Lotta enables users to change colors, artwork, fabrics, and pre-defined silhouettes. Lotta was developed to address apparel companies' needs looking to secure their Block's integrity, such as uniforms, logoways, and styling departments within brands.
You do not need to have Lotta to leverage an entirely end-to-end digital process, VStitcher includes all of Lotta's capabilities and more. However, if you know that you have users that will only need to handle Design and will not need to work on the pattern changes, you can provide them with Lotta and know your block integrity is secure.
Do Browzwear products integrate with external applications and systems?
Yes. Check out our Partners page if you haven't already. Our Open Platform enables simple two-way integrations with many technology partners in the apparel industry, and if not, our API is available for seamless integration. Our technology partners include solutions for garment Customization, Avatars, Rendering, Material Visualisation, CAD systems, PLM platforms and integrators, Virtual Fitting, and Merchandising.
Can I connect VStitcher with other CAD software?
Yes. VStitcher and Lotta accept DXF files, which is the common export file from any CAD software. In addition, Browzwear's API connects to some of the industry's leading CAD systems, which you can find on our Partners' page. Learn how to easily import a DXF file to VStitcher here.
What is the approximate time frame for learning and mastering VStitcher?
For business customers we provide a comprehensive 3-day onboarding path for Browzwear's 3D clothing design software, VStitcher, or a 2-day path for Lotta, for new users, enabling them to work fluently with the software.
New users can also access our e-learning on-demand platform Browzwear University to skill-up in 3D design at their own pace as well as refer to our Help Center. The duration of learning online depends on the learner's availability and motivation. However, with practice comes proficiency, therefore we strongly recommend to continue working with our solutions on a daily basis to become a proficient user.
How do I get training on Browzwear's product? Is training available in different languages?
When it comes to training, Browzwear offers a variety of different methods from on-site to remote learning. Our on-demand e-learning platform Browzwear University provides users with foundational to intermediate level knowledge for VStitcher, currently offering a course series- 101 and 201. Browzwear University is available in English and Chinese.
We also provide online live masterclasses for full onboarding as well as a one-week on-site training workshop in various languages (subject to solution package and location).
Additionally, users can contact our support team of 3D experts at Support@browzwear-global.com and refer to the Browzwear Help Center.
Do I need to know pattern making or pattern system to use VStitcher?
Many of our users have a basic understanding of pattern making and garment construction and create complete garments in VStitcher in a variety of ways. Users who are not familiar with pattern making or pattern systems that do not have pre-created patterns can take advantage of our pre-configured and graded Blocks library, or utilize the SmartDesign templates tool to get started.
Which languages are available for the software?
Currently available are English, Deutsch, Greek, Spanish, Hungarian, Italian, Japanese, Korean, Portuguese, Russian, Thai, Turkish, Simp-Chinese, Trad-Chinese
What is Browzwear's software?
Browzwear is the leading provider of 3D fashion design software and solutions for clothing development and merchandising solutions.

With Browzwear's suite of 3D apparel design and development solutions, apparel organizations of all types and sizes are veering away from traditional workflows and moving towards creating digital twins that enable them to speed up their time to market, double down on sustainability, improve product quality and remove increasing productivity barriers.

Currently, over 1,000+ leading brands and manufacturers like Nike, Puma, OVH and more around the globe are utilizing Browzwear's products to accelerate product development and business growth.
How do I download Browzwear's software?
In order to start begun our 3D apparel design software, VStitcher, your organization is required to purchase and grant you a license to Browzwear's clothing design applications. Once granted, you will receive a Cloud License via email, enabling you to create a personal login to get started.
For more information on how to activate your Cloud License and install VStitcher& Lotta, follow a few simple steps here.
Why are apparel companies replacing physical salesmen samples with digital ones?
First

,

physical

samples

can

be

expensive

to

produce

,

especially

if

multiple

samples

are

needed

for

a

single

customer

.

This

can

make

it

difficult

to

keep

up

with

demand

and

can

also

lead

to

higher

costs

for

the

company

.

Additionally

,

physical

samples

can

be

difficult

to

store

and

transport

,

further

adding

to

the

costs

of

the

selling

process

.

Second

,

physical

samples

can

be

time

–

consuming

to

produce

,

as

they

must

be

created

,

shipped

,

and

presented

to

customers

.

This

can

lead

to

delays

in

the

sales

process

,

as

well

as

increased

overhead

costs

.

Finally

,

physical

samples

can

be

difficult

to

update

when

new

products

are

introduced

.

As

a

result

,

sales

people

must

often

spend

time

and

resources

re

–

creat

ing

or

replacing

samples

when

new

products

are

launched

,

which

can

delay

the

sales

process

and

increase

costs

.
To address these challenges, many apparel companies are beginning to move away from physical samples and towards digital samples.
Utilizing a 3D digital twin can assist a salesman in selling more to buyers by:
Providing them with a highly detailed and accurate representation of the product sold.

Allowing the buyer to visualize the product in great detail, allowing them to make more informed decisions and potentially leading to increased sales.

The digital twin can also be used to showcase different configurations, colors, or features of the product, allowing the salesmen to tailor the presentation to the specific needs and preferences of the buyer.

The digital twin can be accessed remotely, allowing the salesmen to conduct virtual consultations or presentations, increasing the efficiency and reach of their sales efforts.
Overall, a digital twin can enhance the sales experience by providing buyers with a more immersive and personalized experience, leading to increased satisfaction and likelihood of making a purchase.
How to install ffmpeg?
To install FFmpeg on a Mac, follow these steps:
Go to

https://www.ffmpeg.org/download.html

and click on the Mac icon under Get packages & executable files.
On the new page, click Static builds for macOS 64-bit.
On the FFmpeg section, click Download as ZIP on the snapshots side.
Double click the downloaded ZIP file to unpack its contents, then copy and paste the ffmpeg file to a suitable location on your computer.
In VStitcher or Lotta, click Plugins, then Animation Plugin, and select an animated avatar under Load Animated Avatar.
Ensure MP4 is selected under Output, click Browse under FFmpeg Library, navigate to where ffmpeg is located, and select it.
Click Open, and the file will be added to the animation plugin, installing FFmpeg.
For more detailed instructions, refer to the Browzwear Help Center.
To install FFmpeg on Windows:
Go to

https://www.ffmpeg.org/download.html

and click the Windows icon under Get packages & executable files.
Click on the link for "Latest Release" or "Latest Build" (depending on your preference) to download the installation package.
Open the downloaded package and run the installer.
Follow the instructions in the installer to complete the installation process.
Once the installation is complete, open VStitcher or Lotta and go to the Animation Plugin.
Under Load Animated Avatar, select an animated avatar.
Under Output, select MP4.
Under FFmpeg Library, click Browse and navigate to the location where FFmpeg is installed (usually C:\ffmpeg\bin) and select the ffmpeg.exe file.
Click Open to add the FFmpeg library to the animation plugin and complete the installation.
Please refer to the Browzwear Help Center or FFmpeg documentation for more detailed instructions or troubleshooting tips.
"User friendly with realistic results"

"Game changer in modern Fashion industry"

"A Great Asset to any Fashion Designer"

"Reliable, Consistent, Accurate, Scalable."