Avery Dennison
Avery Dennison has created a library of materials and art extensions to help apparel designers visualize their trim and branding concepts. We put our manufacturing knowledge to work when designing these tools so you can be confident that the products you develop in Browzwear can act as a visual brief or visual prototyping. We want to meet designers where and how they work and through this partnership with Browzwear, we're looking to bring branding to the forefront of the design process.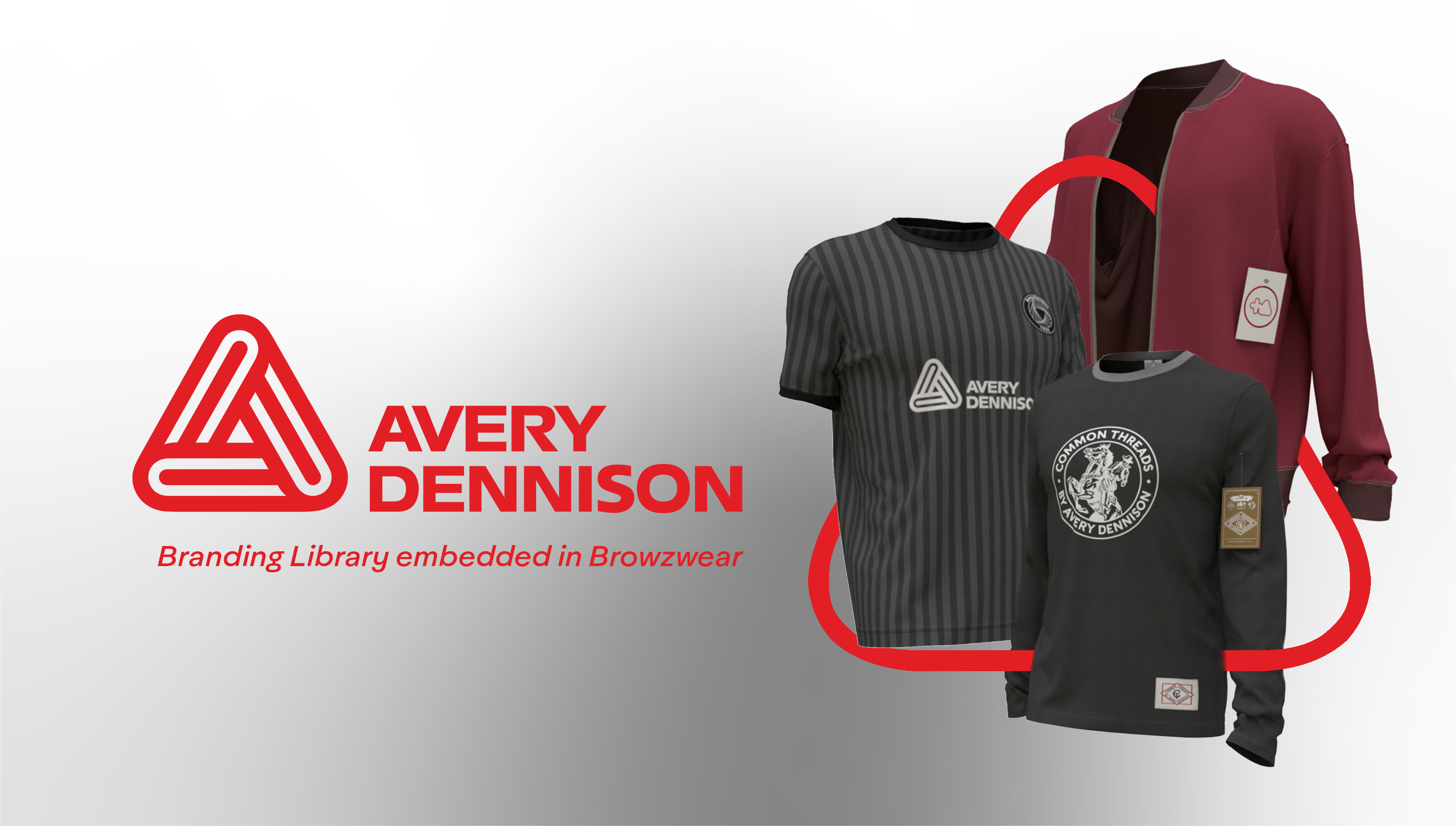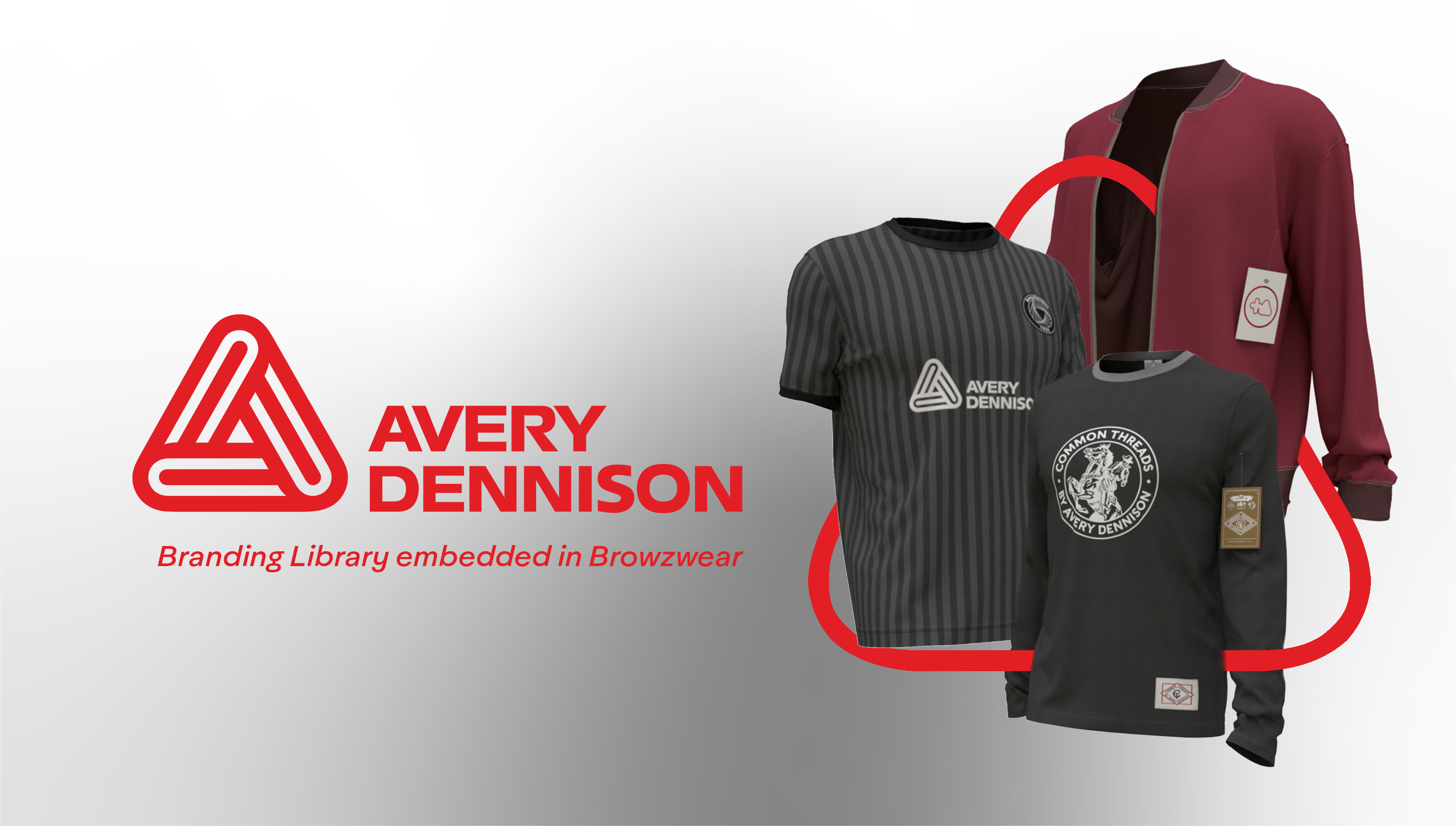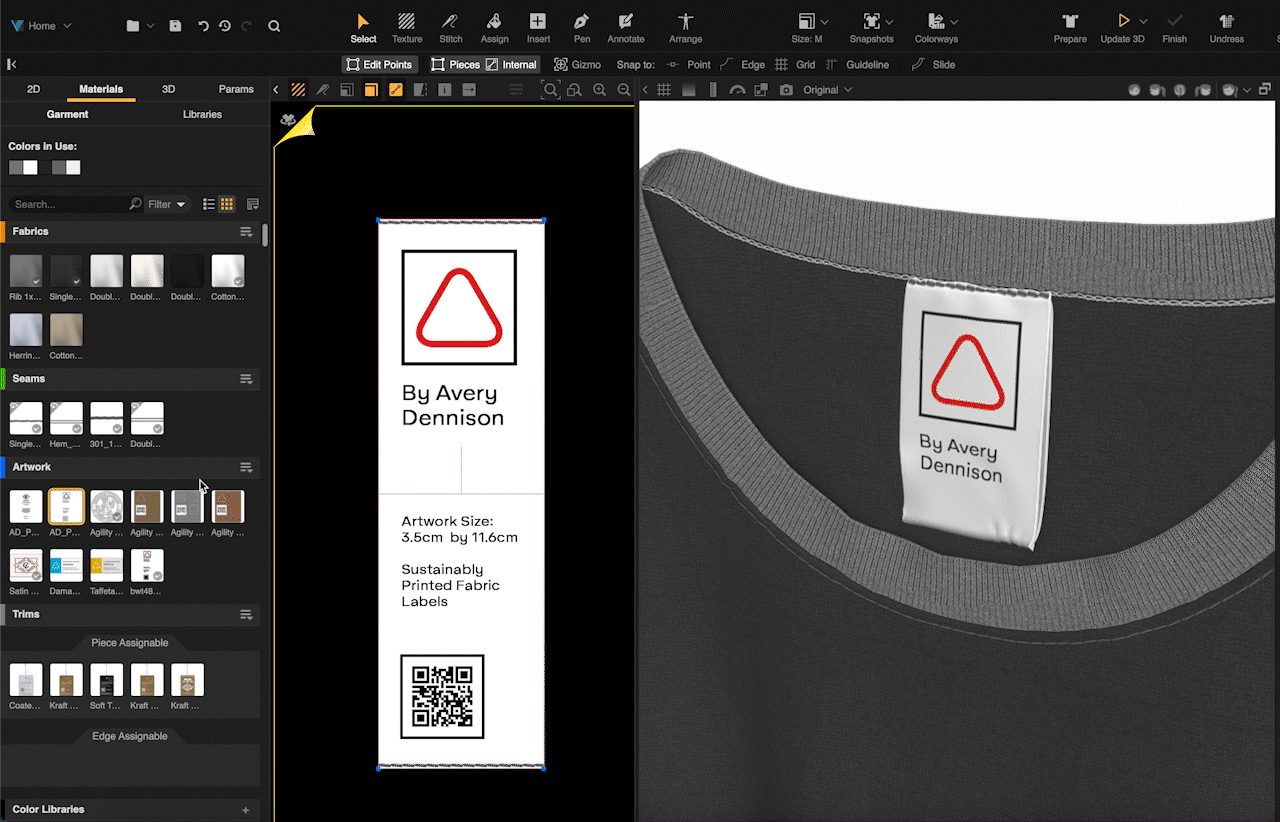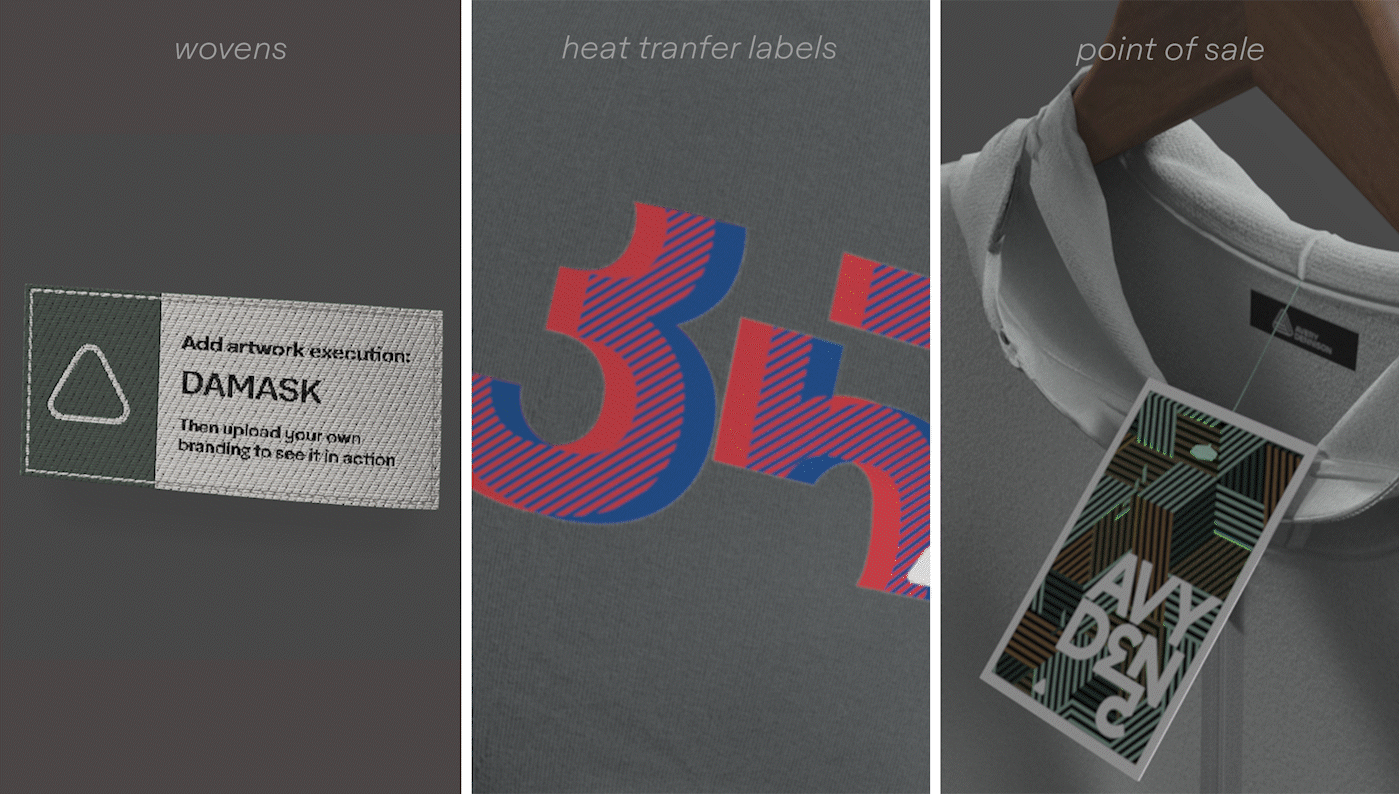 True to life materials:
We took the guesswork out of material creation by leveraging material scanning and procedural material creation to deliver true to life visualizations of all your trim and branding needs.
Art executions that leverage production knowledge:
Whether it be the pick rate of a woven label or the halo effect on a heat transfer, Avery Dennison helps you visualize with confidence knowing our production expertise when into the development of each art execution.
Customizable 3D trims:
Add the finishing touch to your garment with customizable 3D trims from Avery Dennison. POS (point of sale) elements can be overlooked in the garment creation process but have a huge impact on customers' first touch point to a physical interaction. Now you can integrate this experience into the development process with Avery Dennison's customizable hang tags.