Being a Browzwear user means being part of a growing and collaborative creative community. That's why we're happy to announce the launch of the brand new integrated Browzwear Help Center and Community Forum for an all-in-one content search experience.
With this launch, Browzwear users are able to explore familiar articles as well as fresh content around garment techniques, following the structure of Browzwear University. Browzwear University members can easily refer to the Help Center for additional information during their on-demand learning.
.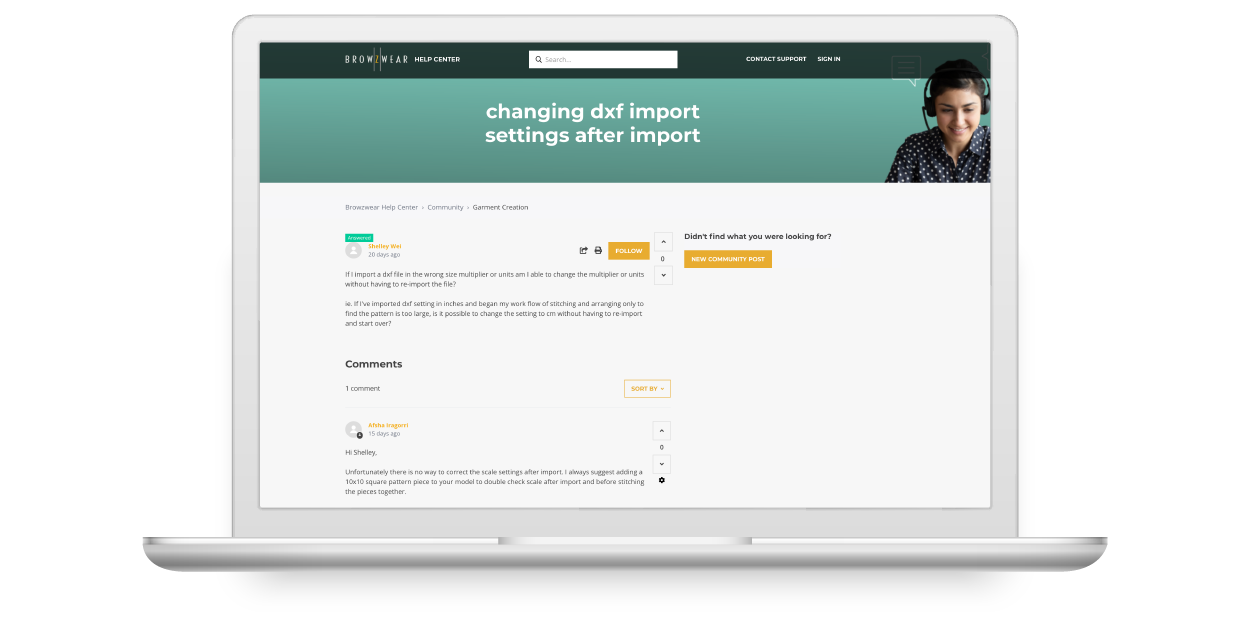 In addition to improved search results and user experience functionalities, users can also create their own accounts and take advantage of a personalized portal to create and keep track of any support requests. For instructions on how to create an account, simply follow this link .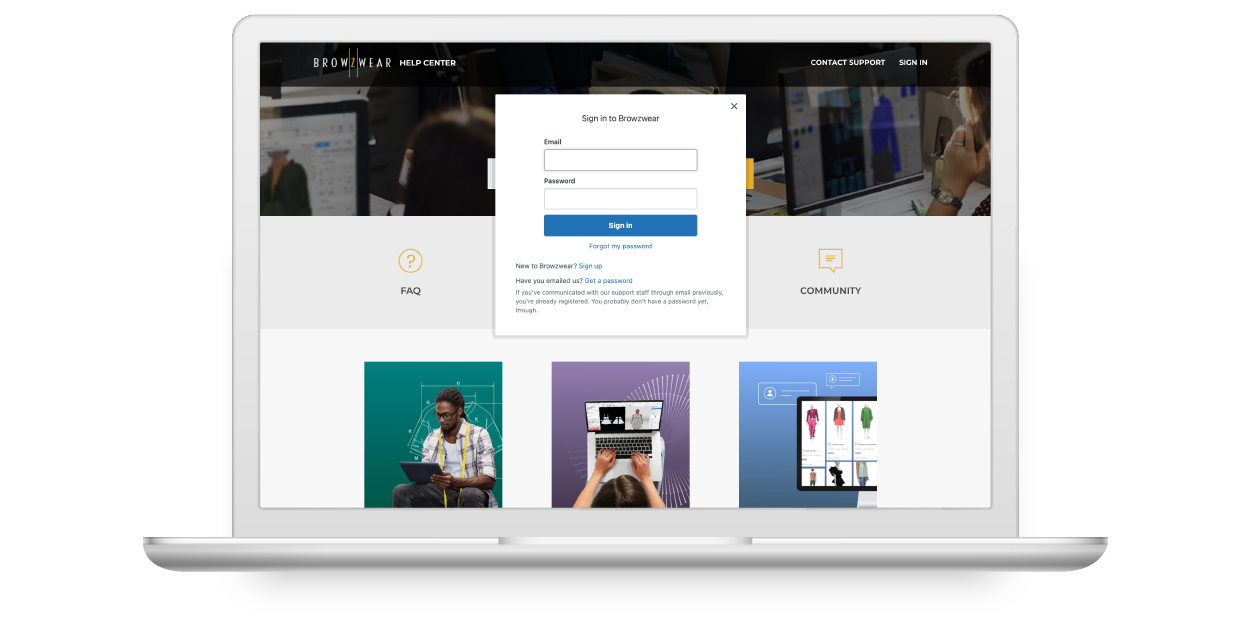 Once the account has been created, all users will have the opportunity to take part in the Browzwear Community Forum , to engage, collaborate, and share insights on all things 3D apparel with other Browzwear users around the globe.
Ready to get started?
Learn more about the latest Browzwear Help Center and how to create an account.
Learn More