This September, Browzwear had the pleasure of participating as a judge and prize sponsor for the Redress Digital Zero-Waste Challenge for the third consecutive year. This challenge was part of the Redress Design Award , which is the world's largest sustainable fashion design competition, in which nine emerging designers from around the world showcased their sustainable mini collections and competed for valuable prizes.
During the Digital Zero-Waste challenge, the designers were divided into three teams and were given the task of creating a zero-waste, upcycled digital design by utilizing end-of-roll deadstock fabric provided by TAL Apparel Group and bringing it back to life using our 3D apparel design software VStitcher, in just 48 hours. The winning team was rewarded with a 1-year VStitcher license to continue their digital journeys.
The designs were judged based on their zero-waste pattern technique, feasibility for mass production, quality of 3D design, design creativity, and commerciality. They were required to stay under three yards of total fabric and not to exceed a standard minute value of production time of 30 minutes.
Adhering to all the guidelines simultaneously was no easy task. Director of Education Partnerships at Browzwear, Sharon Daube , who represented Browzwear as a judge, highlighted that while some teams really excelled at design creativity, others created exceptional garments in VStitcher. The real challenge, though, was managing to create a digital garment that checked all the boxes within a short amount of time. As some of the participants hadn't yet worked with 3D apparel software prior to Redress, they were each given access to Browzwear University to quickly skill-up in the weeks leading up to the event. In additional, each team joined a session with Browzwear 3D Specialist, Dita Penzova during the competition to improve their work.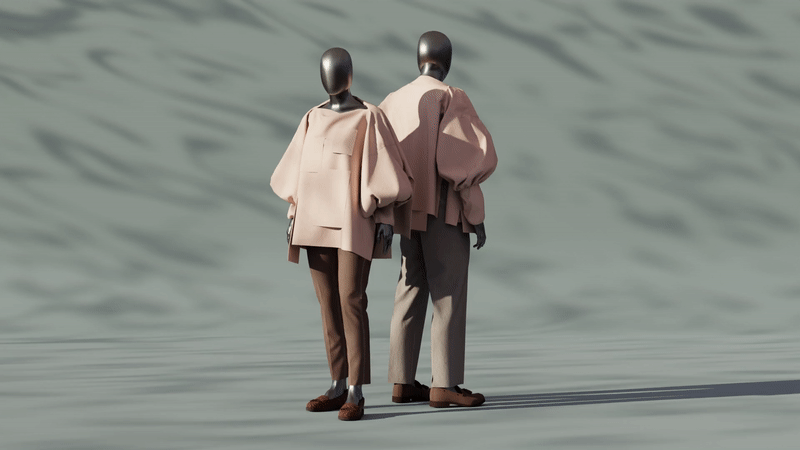 For Daube, it was really inspiring to gain insights into each of the team's design processes. "It was exciting to witness how the next generation of young apparel designers approach sustainability in design and translate those philosophies into their 3D work. I can't wait to see what they do next!"
Congratulations to the winning team, Drina Marco , Federico Badini , and Nawoda Bandara! Their final zero-waste upcycled digital design was executed exceptionally in VStitcher, showcasing freshness, depth, and impeccable tailoring of the design.
Check out this video recap of the challenge: