Crea
Create is the most updated and easy-to-learn 2D CAD for pattern design and grading. Providing a wide range of customizable and flexible features, this software is one of the most complete pattern making tools available.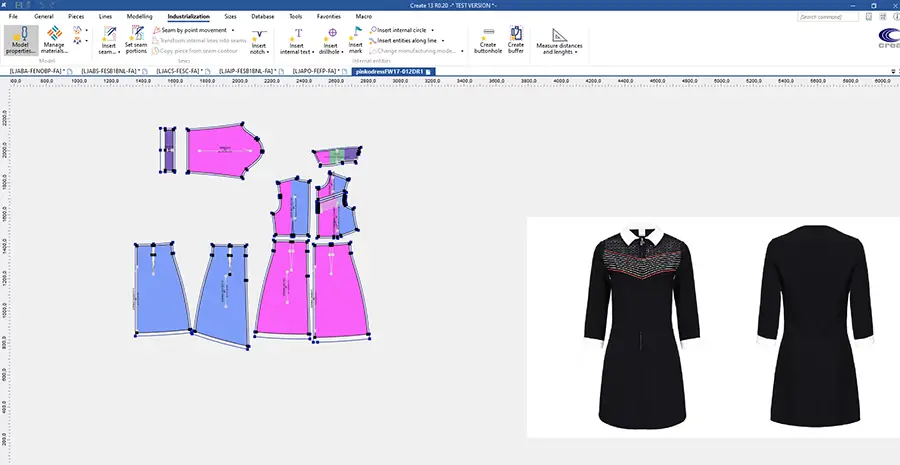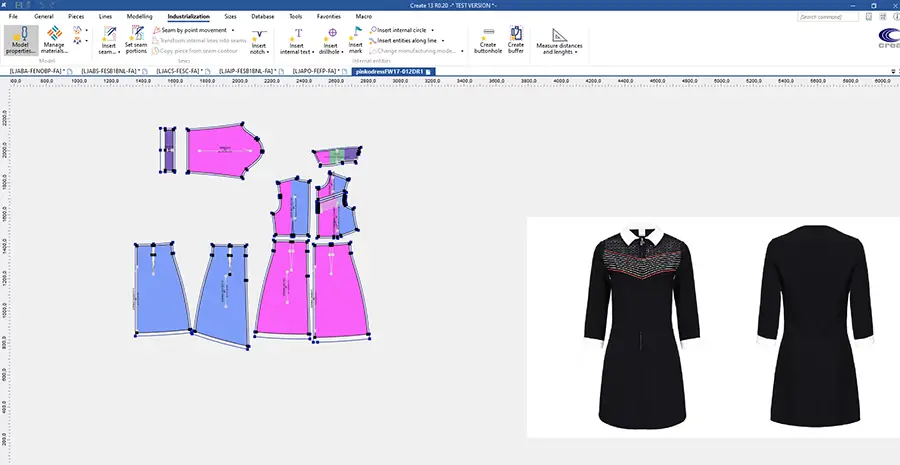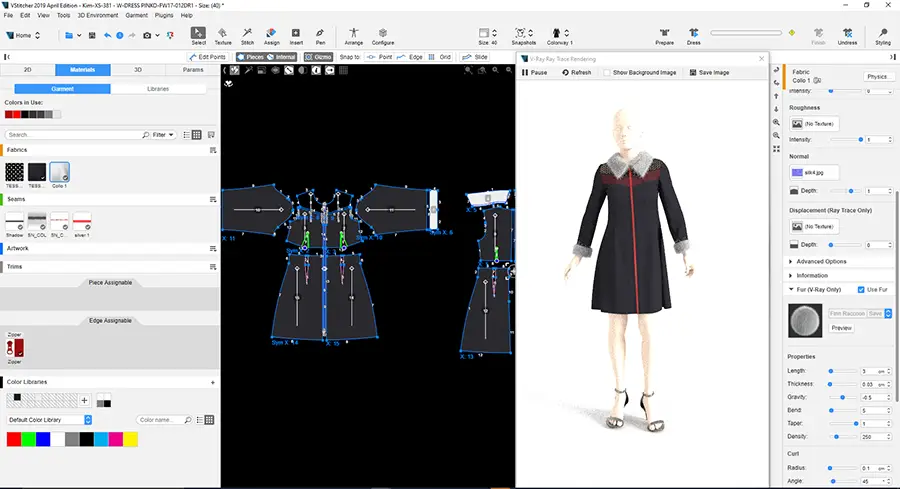 2D pattern making for a perfect 3D fit
Create, import existing models from a wide range of formats, or start from scratch to quickly and easily design a pattern thanks to the countless flexible features and tools available. Create seamlessly integrates with V Stitcher.
Integration
Thanks to the comprehensive integration with VStitcher, you can directly import any Create pattern through the plug-in and design a photo-realistic rendering of your clothing. This allows you to find any imperfections and correct them before production.
Interactivity
Thanks to the 2D/3D integration, any alteration made into a 2D pattern will be instantly replicated into its 3D representation. You can set the 3D proprieties directly from the 2D (exportability, materials definition, quantity definition, cluster positioning, texture maintenance). This will allow you to instantly see how each of your actions will affect the final result.