Crystal Apparel Ltd.
Crystal Denim is a subsidiary of Crystal International Group Limited (CIGL), a global manufacturer that delivers 410 million pieces of apparel to some of the world's top brands. Crystal Denim has been leveraging Browzwear as part of its commitment to reducing carbon emissions and lowering the company's overall environmental impact since 2008.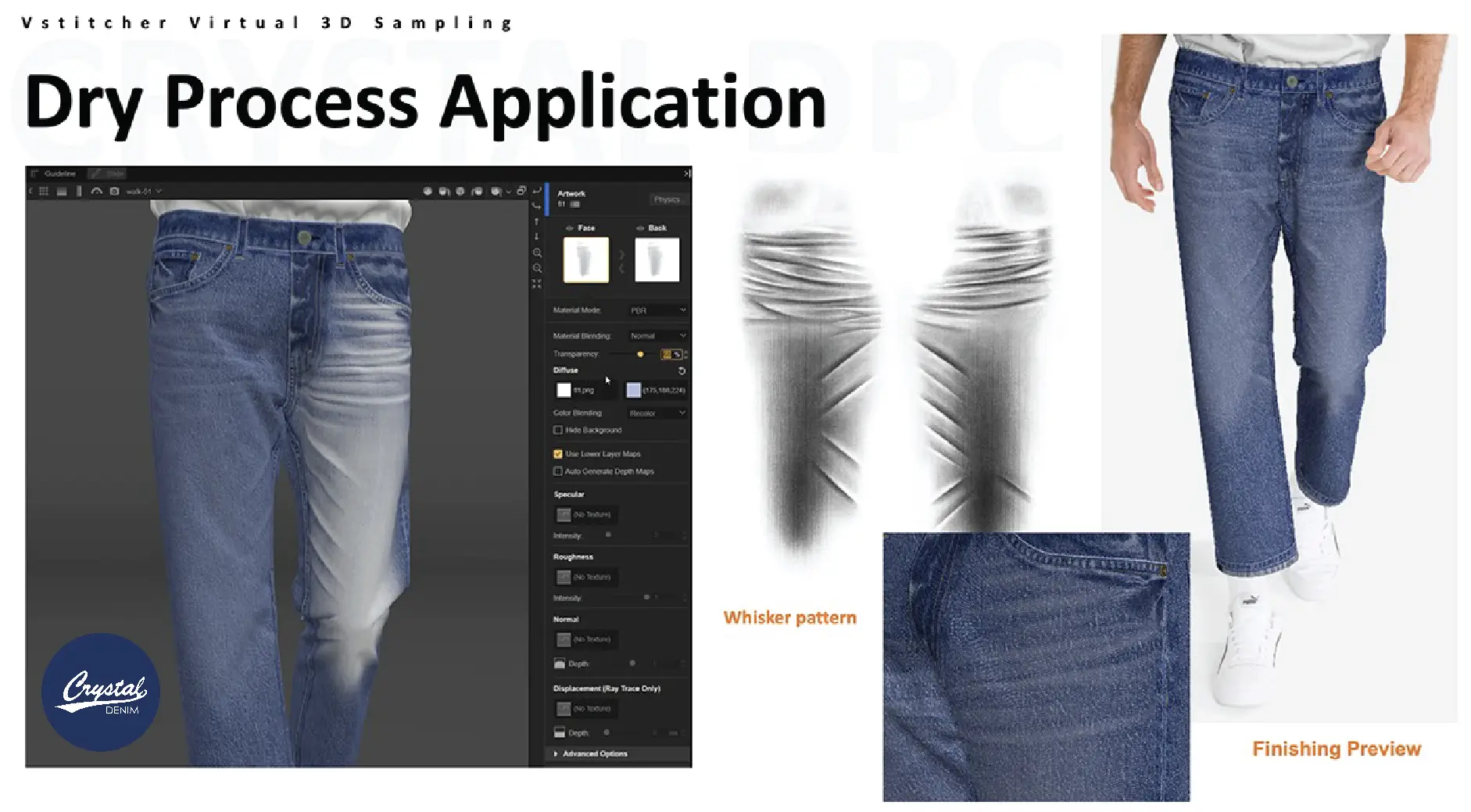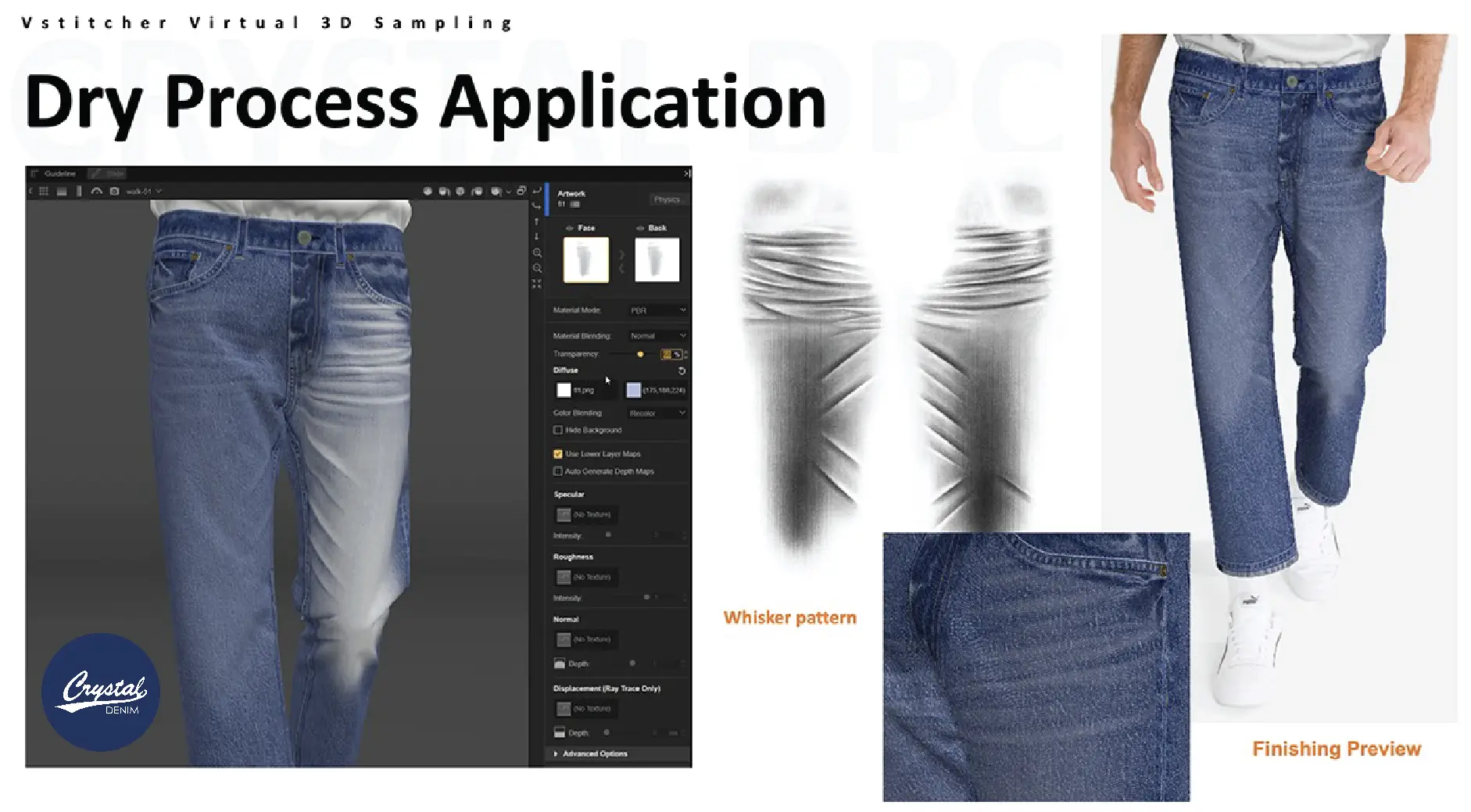 Net zero 2050
To support actions against the climate crisis, Crystal International announced in March 2022 our commitment to net zero emissions by 2050, contributing to limiting global warming to 1.5°C. Browzwear has been an important partner to Crystal Denim as we strive for a net-zero emission future aligning with our Group's Net Zero 2050 vision, not only for our company but for our industry, overall. We are proud to deepen the relationship with Browzwear in low-carbon virtual 3D sampling, and believe that together, we can lead the path to a healthier industry and happier planet.
VStitcher crystal denim fabric library
The Crystal Denim fabric library will be available for use in the VStitcher 2021.3 Edition onwards and featured in the upcoming Browzwear University course on leveraging VStitcher for denim design. For the fabric library, there will be various groups of fabric directions, including Essential, Go Beyond Natural and 2nd Life with dark, mid., and light washing shadings for each item in this batch, new directions will be added from time to time.
Working together towards a greener industry
CIGL is committed to working with stakeholders throughout the industry to drive a greener fashion future. The company, which is a signatory of the UN Fashion Industry Charter for Climate Action (UNFICCA) as well as a member and partner of coalitions including the Sustainable Apparel Coalition (SAC) and Global Fashion Agenda (GFA) continues to broaden its collaborations to accelerate decarbonization throughout the industry.