First Insight
First Insight's predictive analytics incorporates The Voice of the Customer into your new product development process giving merchants, designers, marketers and planners insight into consumer demand and optimal entry price points for new products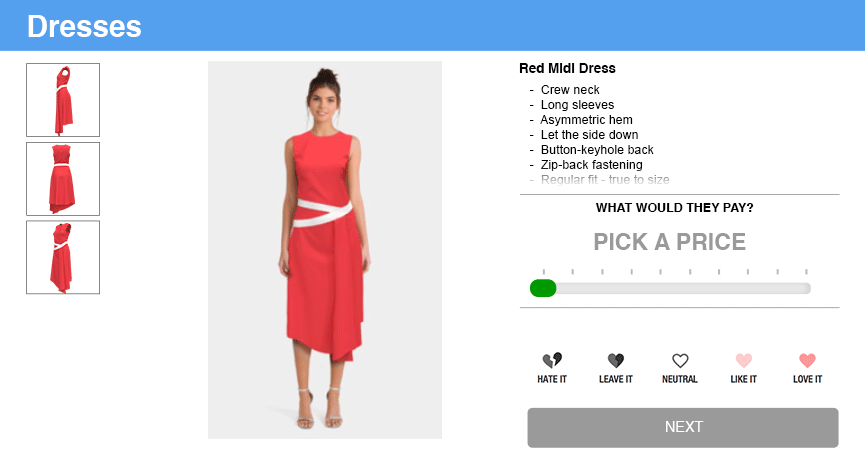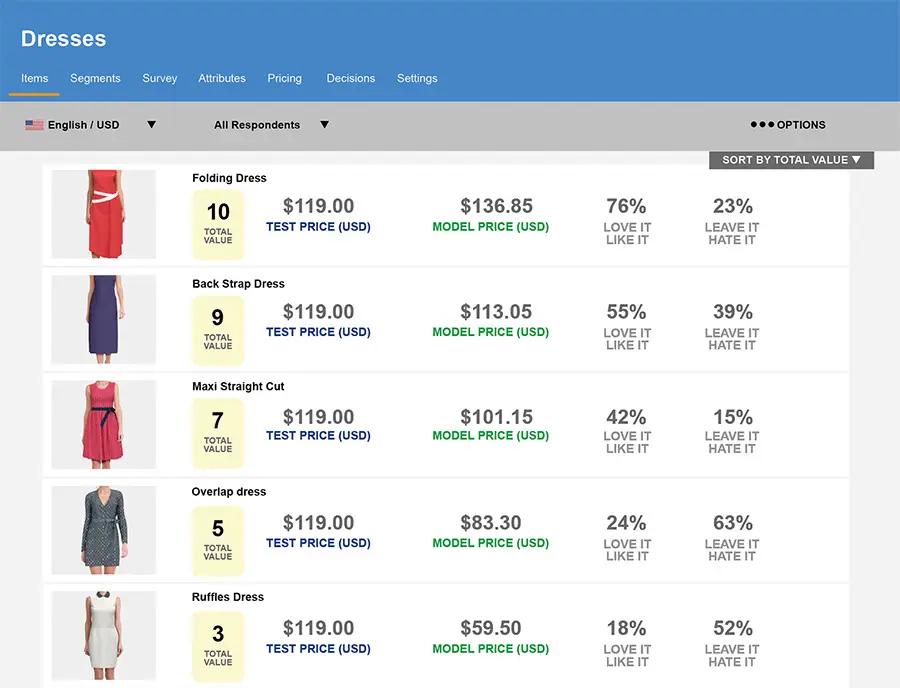 Take the guesswork out of new product decision-making
The customer is in control. They can find the products they want, when they want them, at the prices they want to pay. In order to succeed, retailers and brands need differentiated products, priced right. Unfortunately, new products carry risk and fail at a rate of well over 50%. How do you win in this environment? By testing your 3D designs with real-time customer data, you can improve your speed to market with winning products and decrease costs.
3D design and VOC data: a paradigm shift for new product design
When organizations integrate Voice of the Customer analytics with 3D digital product creation, we're seeing companies develop better products, faster and cheaper. These organizations are getting new products to market four to five months faster, testing in season vs. a year ahead, and reducing sample production by eliminating poor-performing products early in the new product development process.
Clear product rankings
First Insight gives designers, merchants, buyers, and planners clear guidance on new product and pricing performance to enable informed product development, buying, planning, and selling processes. The platform also provides aggregated comments enabling merchants and designers to see what consumers say about new products so that designs can be improved early in the development cycle. The results are more winning products, reduced markdowns, and 3-9% margin growth.