Jeanologia
Developing more efficient and sustainable fabric and garment finishing technologies.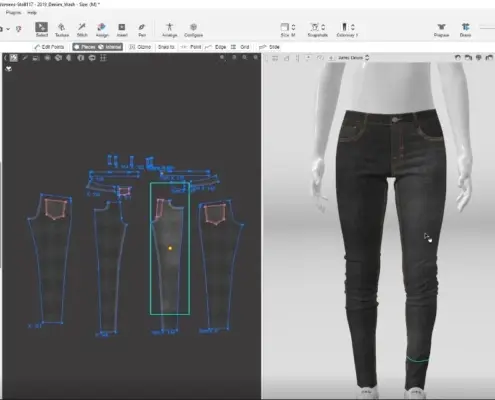 Make denim apparel production more environmentally friendly
Both Browzwear and Jeanologia are dedicated to innovating fashion reality for a more sustainable future, providing technologies that promote creativity and growth of the fashion industry while also reducing its negative environmental impact. By integrating their technologies, the companies are at the forefront of a new era of environmentally-conscious fashion production.
Seamless integration enables true-to-life visualization of Jeanologia finishes
Browzwear's 3D design and workflow solutions help apparel businesses to produce less while leveraging data-based insights and true-to-life digital garment twins to sell more. Jeanologia is spearheading the sustainable-ization movement in the textile industry with its laser and eco-technologies that reduce water and energy consumption while eliminating damaging emissions and waste in the garment finishing process.