Stitch
Stitch is a fashion-tech startup that is future-proofing the value chain by digitizing how collections are created and sold. The Stitch Hub automates non-creative steps in the designers' workflow to create better collections without wasting valuable resources. The Stitch Showroom allows sales teams to sell digitally both in the physical showroom as well as remotely, creating an immersive experience for their buyers.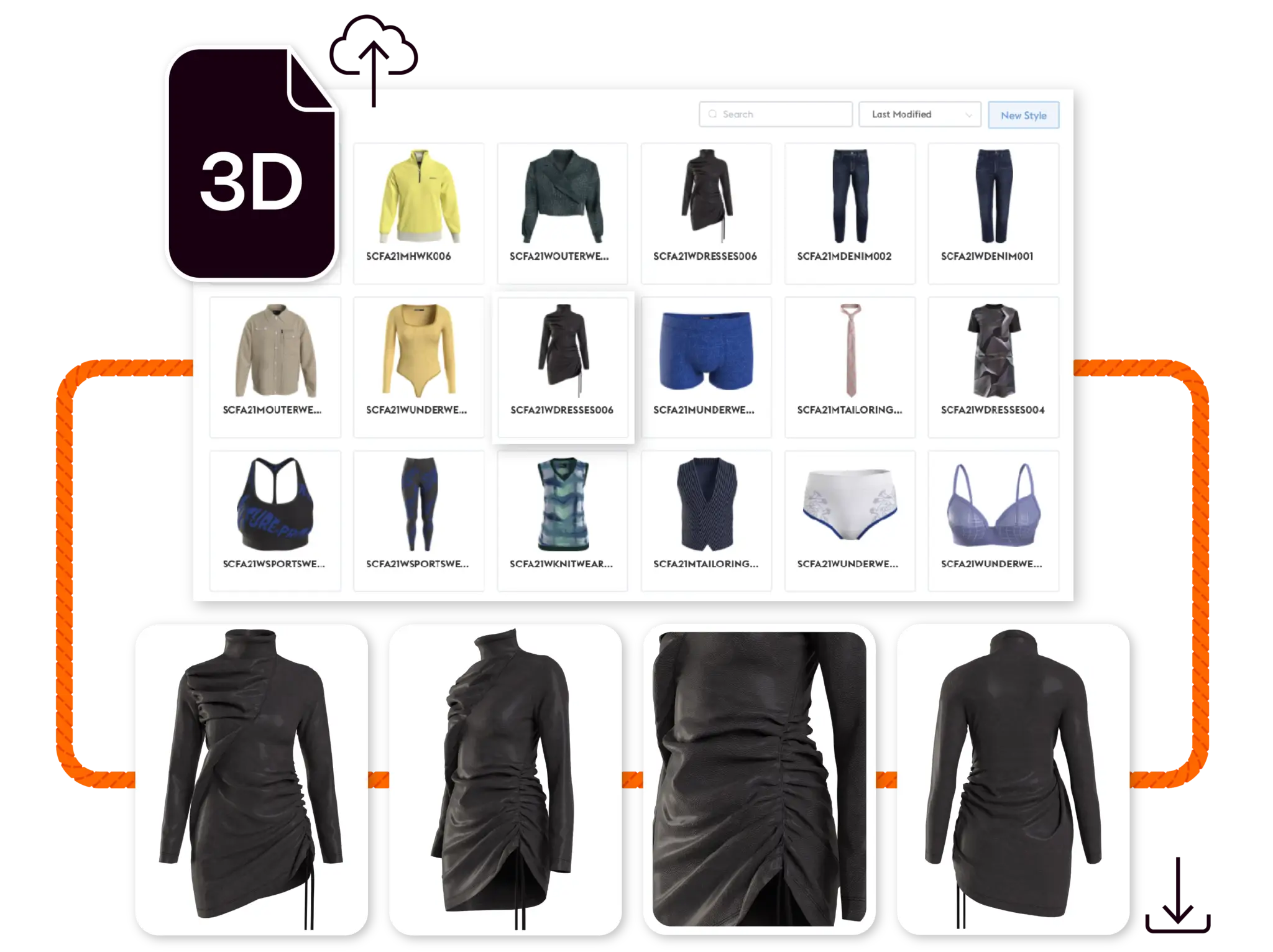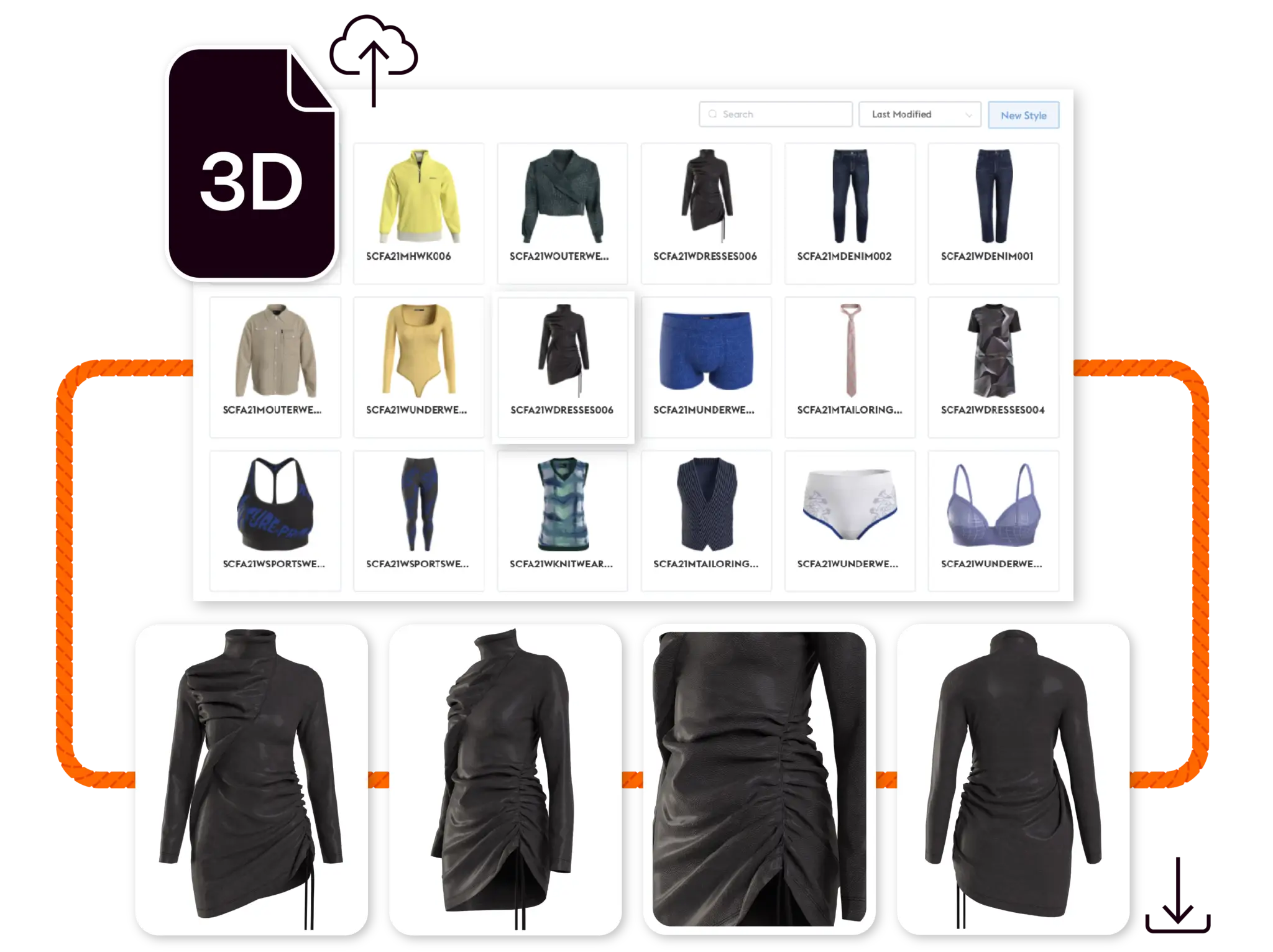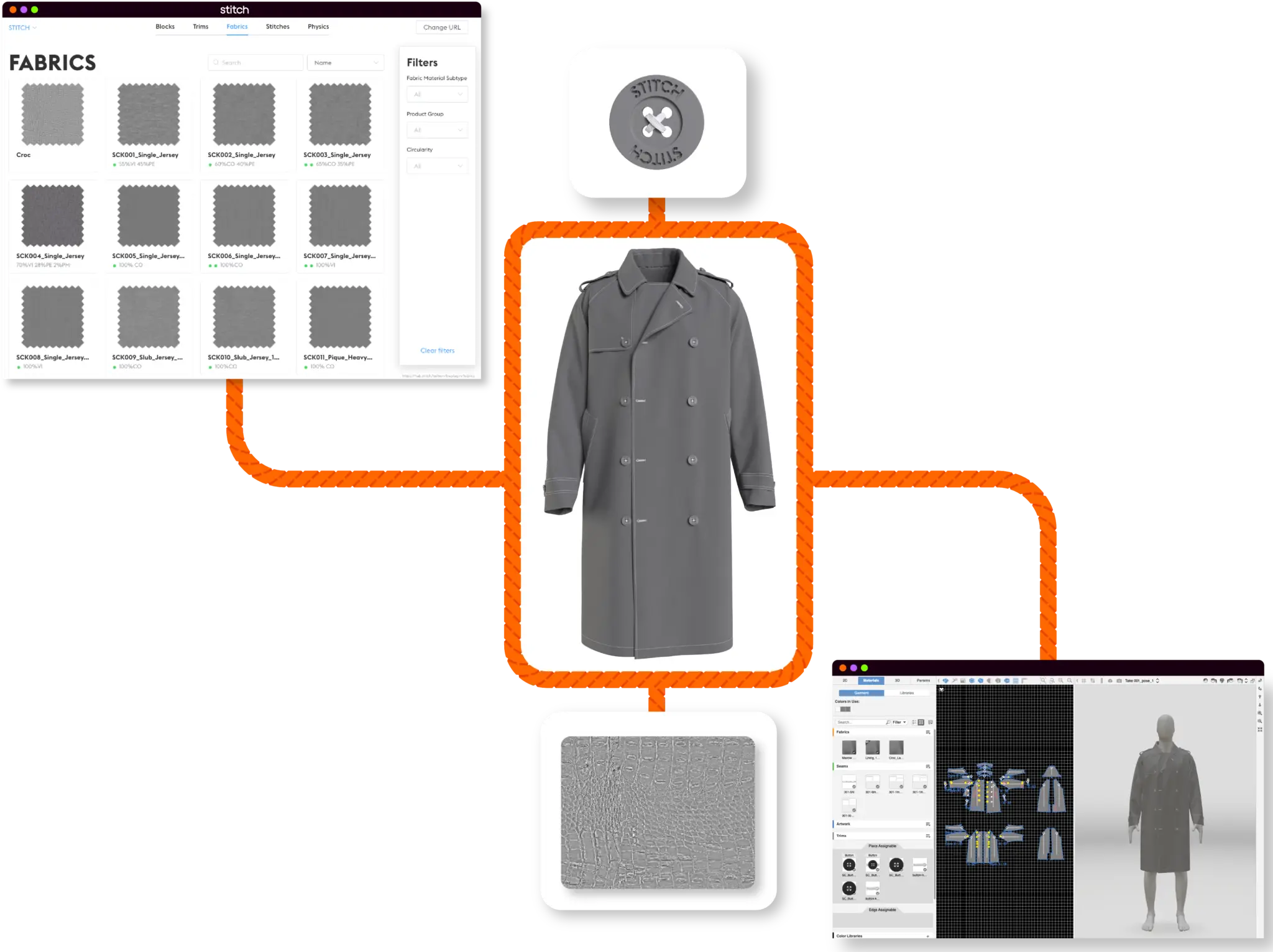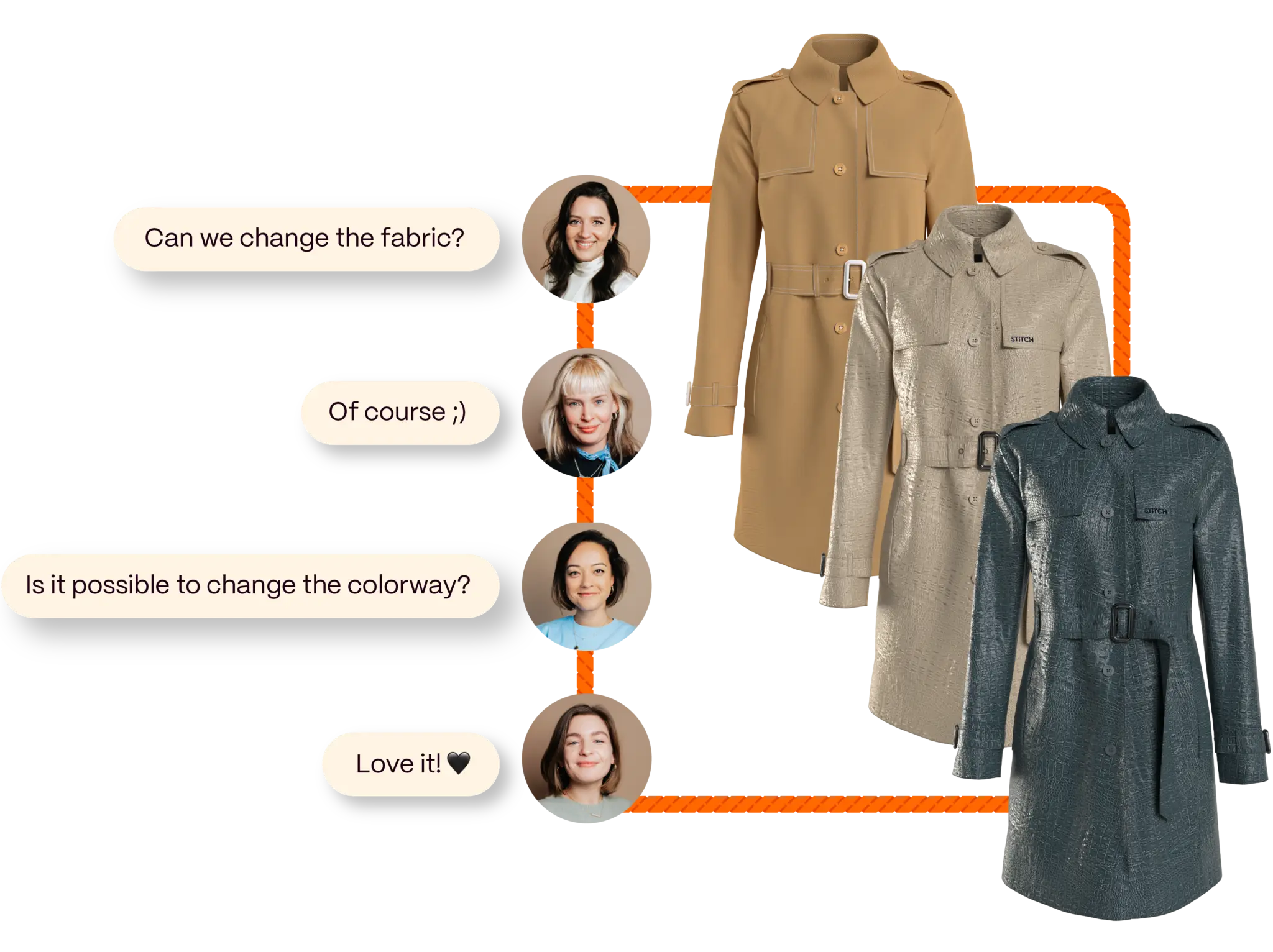 Save time
No more waiting! With Stitch's auto-render capabilities, you can drop your Browzwear file straight into the Stitch Hub and we do all the work for you, generating a set of standardised renders. In the cloud, not on your desktop. Easy!
Save space
Your blocks, fabrics, and trims are all stored in the Hub and are accessible directly in Browzwear through the Stitch plugin. No need to download and save files on your laptop.
Gain flexibility without hassle
Send custom views directly to the Stitch Hub, rendered at the same quality as auto-render.
Bonus: save samples
With the Stitch Showroom, you can go from 3D creation direct to sell-in. No samples needed. Talk about a digital value chain!