Substance by Adobe
Improve your 3D fashion design workflow: download high-end materials from Substance 3D Assets Library. Digitize your materials from pictures, scans, or existing resources and augment them with Substance 3D Sampler, design from scratch with Substance 3D Designer. Export your Browzwear files to Substance 3D Painter to paint in 3D with additional rich details, smart materials, and high-end effects. Send your Browzwear models to Substance 3D Stager to assemble a scene for Virtual Photography workflows.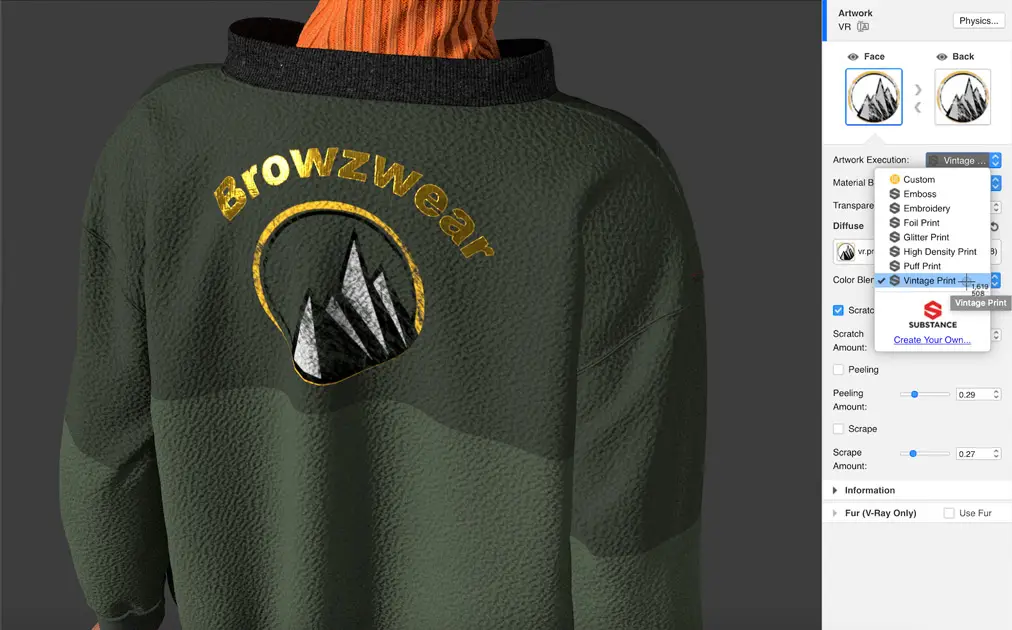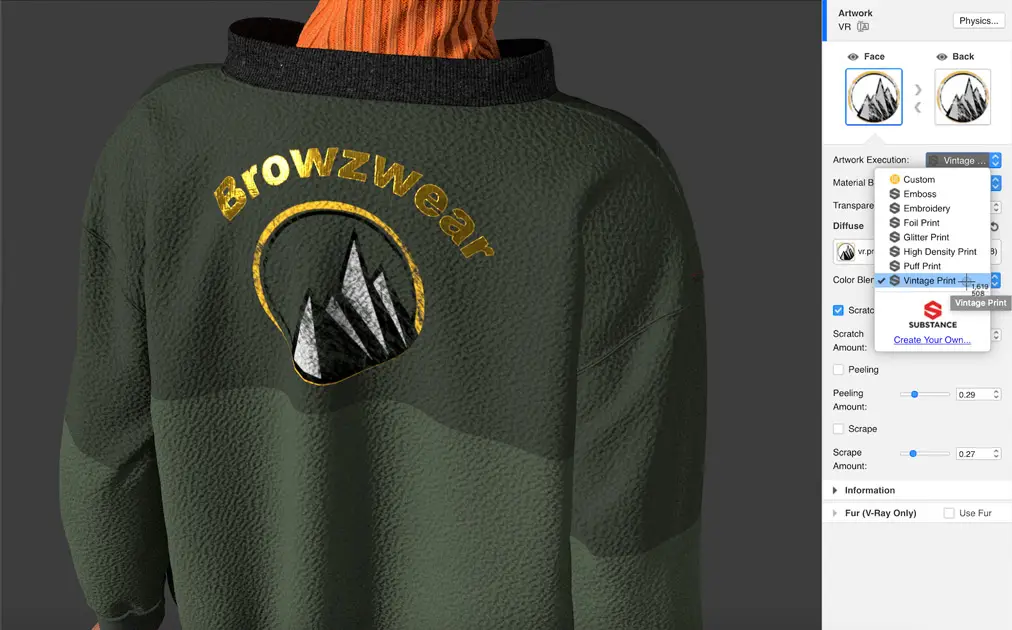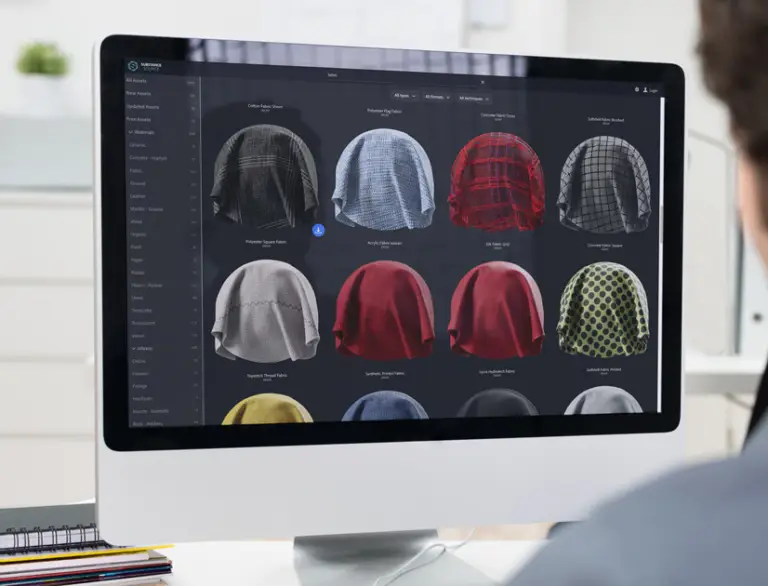 Explore: Adobe Substance 3D Assets
Customize print execution in real-time
In addition to Fabrics, Designers can customize their prints' executions, in real-time, with Substance in VStitcher. The integration allows to easily apply effects on a logo or png file, just by selecting a Substance 3D filter such as an emboss, embroidery, foil print, vintage, and more to come. You can also create your own parametric print executions using Substance 3D Designer. Within each Substance 3D parameter, there are many intricate editing functionalities that enable the designer to achieve the exact result they're looking for, without any special knowledge of graphic design or 3D mapping
Enable garment design with hyper-realistic materials, trims and print executions
Substance in VStitcher expands the ability to design, visualize, and make decisions more accurately leveraging on existing skills of the apparel designers. Substance 3D allows you to download or create from scratch or scan a photorealistic material such as satin, jersey, or leather of high quality. Each Substance 3D material is parametric, meaning you can easily modify it with many details by applying filters and playing with parameters, creating endless variations from just one Substance 3D material.