The LYCRA Company
The LYCRA® Company innovates and produces fiber and technology solutions for the apparel and personal care industries, recognized worldwide for its innovative products, technical expertise, sustainable solutions, and unmatched marketing support. The LYCRA Company owns leading consumer and trade brands including LYCRA®, COOLMAX®, and THERMOLITE®. For more information, visit www.thelycracompany.com/.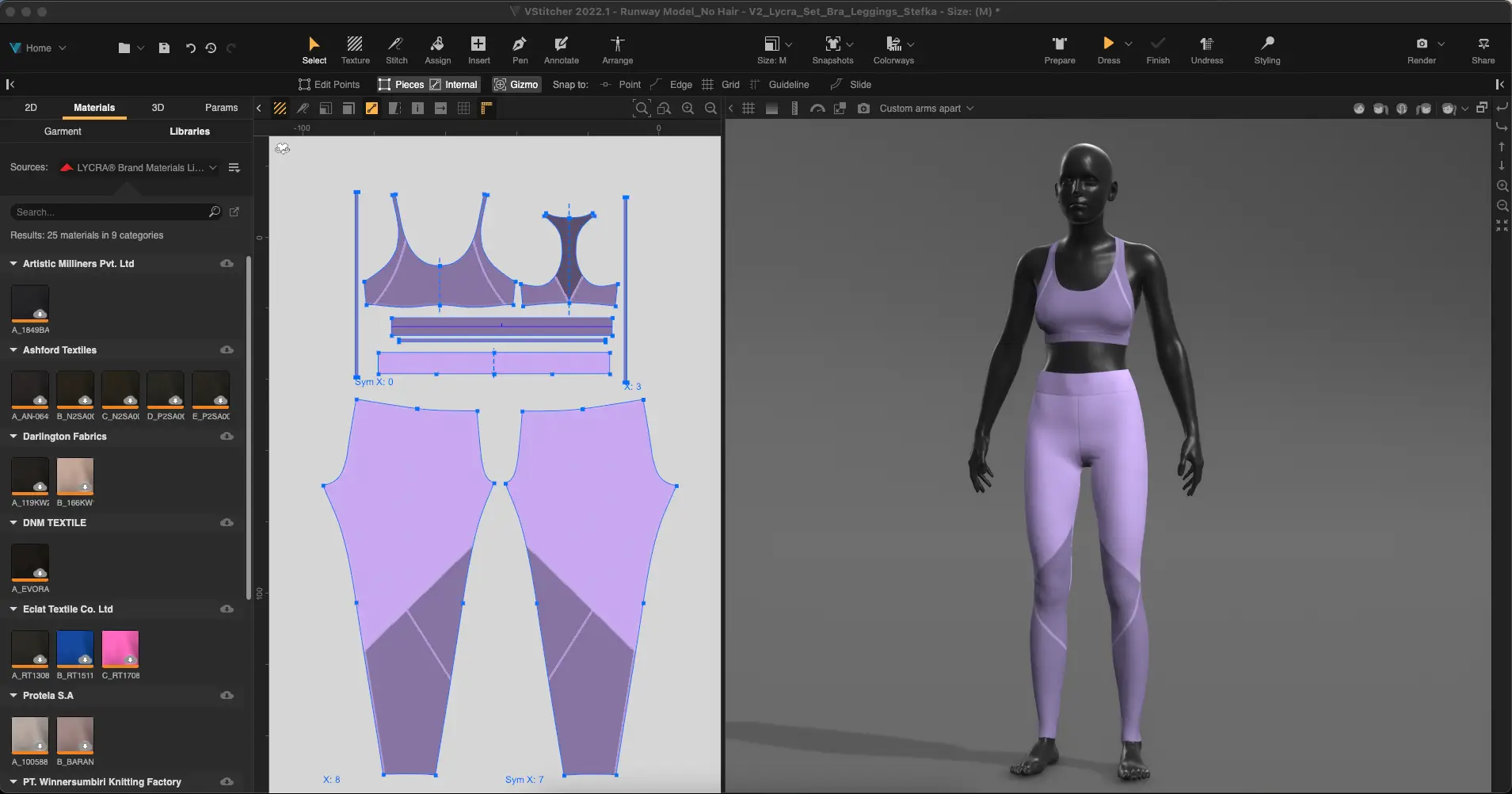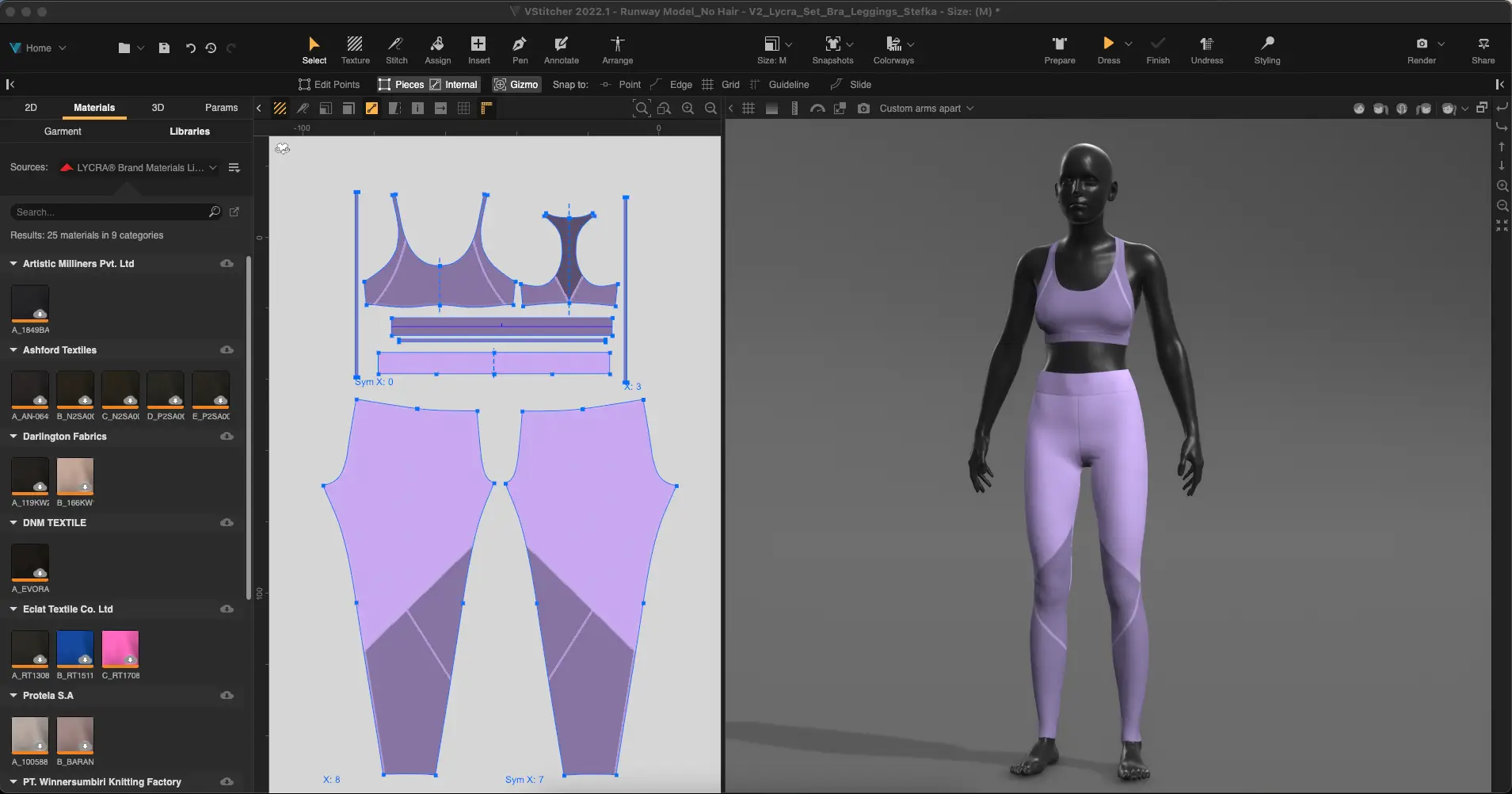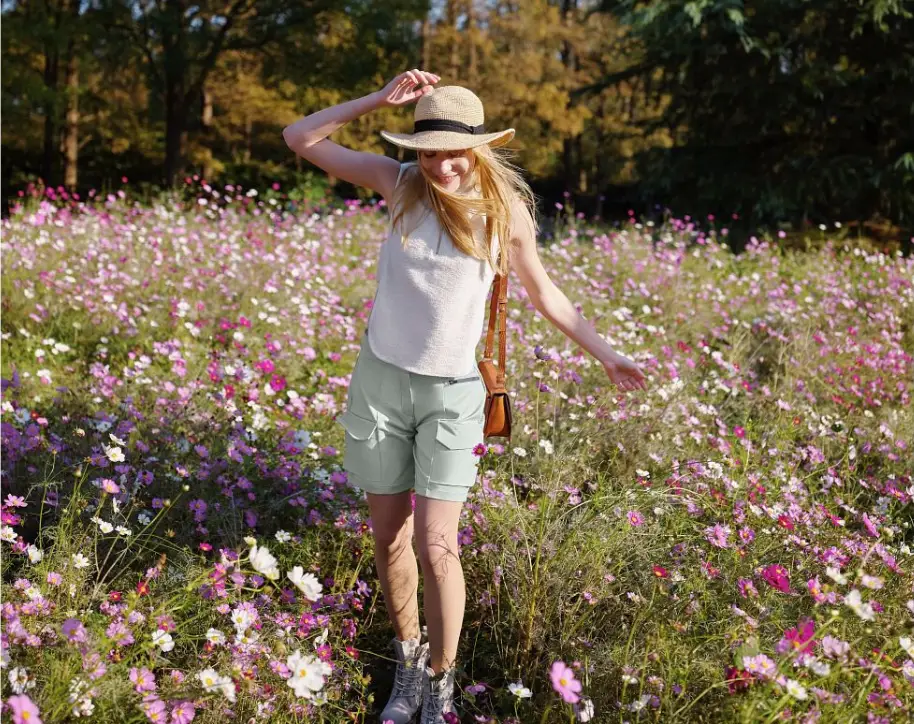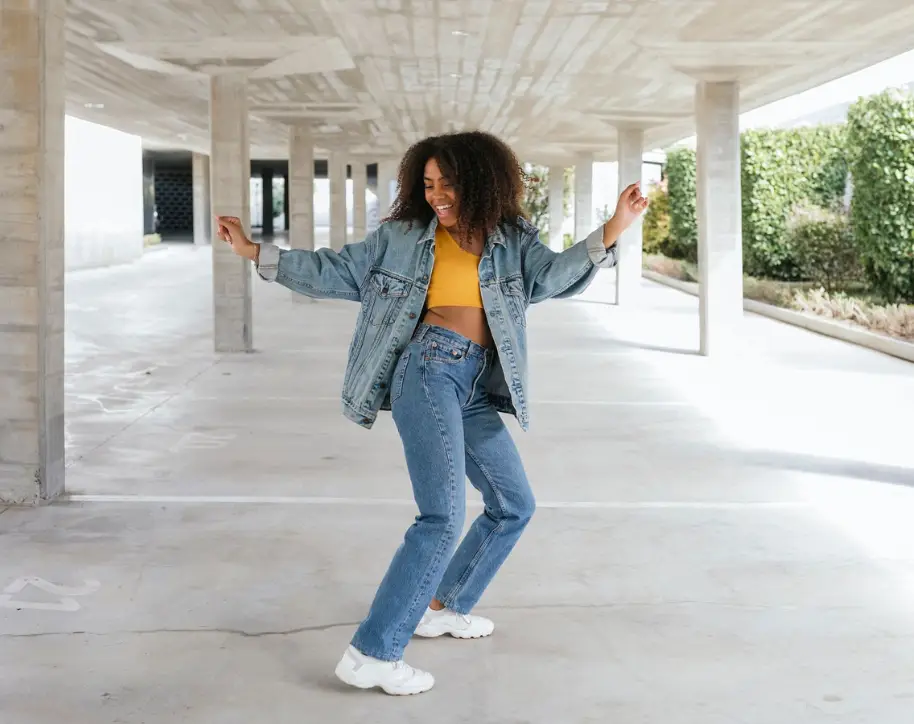 LYCRA® Brand materials library
With the true-to-life visualizations made possible with Browzwear's innovative software, the industry's leading 3D software for apparel design and development, designers can digitally create activewear, denim, swimwear, ready-to-wear, and intimate apparel fashions using fabrics showcased in the LYCRA® Brand Materials Library. The Browzwear platform enables designers to visualize how garments made with LYCRA® fiber offer a comfortable, lasting fit that will move with the wearer.
Tested and certified materials
All the materials with digital versions in the LYCRA® Brand Materials Library can be sourced directly from one of 15 global mills initially featured on Browzwear. These materials have been tested and certified by The LYCRA Company, ensuring they contain the company's authentic fibers designed to meet consumer needs for comfort, fit, and ease of movement. In addition, The LYCRA Company will continue to work with Browzwear to add new resources to the materials library as they become available, further enhancing the digital design capabilities.
Commitment to digital
By teaming up with Browzwear, we are taking an important step towards changing the way the apparel industry will engage and interact digitally to optimize the sourcing of high-quality fabrics that extend garment wear life and reduce the need for samples.