Zoic Labs
Showroom is a virtualization and review tool that allows designers and stakeholders to engage with each other and garments in real time. It facilitates fluid conversation and the ability to share and react to virtual garments in a fully 3D environment.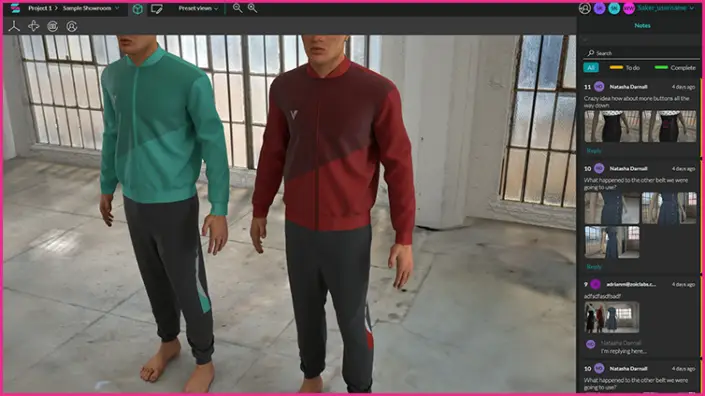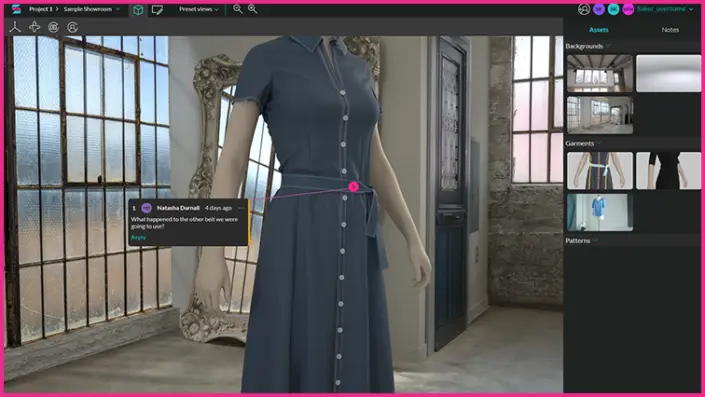 Plug and play
For a seamless workflow, Showroom offers a plug-in for VStitcher that allows users to easily export their garments into fully rendered 3D environments. Don't wait to start online collaboration. Showroom facilitates rapid iteration, sustainability, and a wider range of retail possibilities – the perfect solution for the future of fashion.
From studio to store
Designers can showcase their digital samples over immersive, true-to-life backgrounds with environment-sensitive lighting while harnessing infinite control of camera views in their workspace. Showroom fast-forwards the ability of designers, brands, and marketers to present patterns, compare colorways, sketch annotations, and download snapshots for public sharing or merchandising.
Access anytime, anywhere
Showroom is cloud-hosted, which means users can access synchronously for presentations and collaborations, or asynchronously by leaving notes in 3D space. Our cloud servers perform live rendering so users without high-end machines need not worry – any computer with an updated browser will be able to join in.