As 3D continues to reshape the fashion industry, we are constantly inspired by those who dedicate their careers to consistently advancing their knowledge and educating others. We were excited to have the opportunity to sit down with one of Browzwear's talented Guild members, Mohamad Tarek Islam to learn more about his journey into the world of digital fashion and how it has impacted his career going forward.
Born and raised in Bangladesh, Mohamad spent much of his childhood surrounded by creatives, including his grandfather, a well-known artist whose talent and passion opened his eyes to the world of art. As painting soon became one of Mohamad's go-to hobbies, he began to explore the combination of art and fashion as the next step of his creative journey. Aside from his artistic side, Mohamad certainly has a knack for all things tech, leading him to study a Bachelor's Degree in Fashion Design and Technology at Port City International University in Bangladesh. While pursuing his studies, Mohamad first stumbled upon the concept of CAD for fashion design when reading " Patternmaking for Menswear " By Gareth Kershaw, and that is where it clicked, Mohamad knew that this was something he had to explore.
Once Mohamad completed his studies, on behalf of the Bangladesh Women Chamber of Commerce and Industry , he was given the task of training 100 women in fashion illustration, the art of communicating fashion ideas in a visual form, as an associate trainer. He subsequently earned himself a role at one of the leading textile manufacturing companies in Bangladesh, Four H Group , within the technical department. After several months, Assistant General Manager, Mr. Akbar Siraj, decided to incorporate 3D into the apparel design workflow and onboard the team to 3D. With great enthusiasm, Mohamad couldn't wait to jump at the chance to dive deeper into the world of 3D apparel design.
" I have always enjoyed creating all sorts of sketches, however, I wanted to be able to transform my sketches into reality, which 3D apparel opened the doors to ," says Mohamad. After extensive online research, Mohamad came across Browzwear's Indie Program, which would enable him to explore Browzwear's 3D apparel software, VStitcher, and put his creative skills into practice along with other aspiring 3D fashion designers around the globe.
" Working with VStitcher brought many new and exciting tools to the table," says Mohamad. " As I continue to unravel the software and all it has to offer, there are many features that have already become second nature, especially when working with the Colorways Workspace, which is an essential part of my workflow. With this feature, I can experiment with various options for the same 3D garment design and within minutes see the results ," he adds.

After his first year at Four H Group, Mohamad was soon promoted to the A pparel D esign and D evelopment department , taking on the role of designing a variety of garments for over 35 global buyers, including some of the most well-known companies, from H &M, PVH to Calvin Klein and more.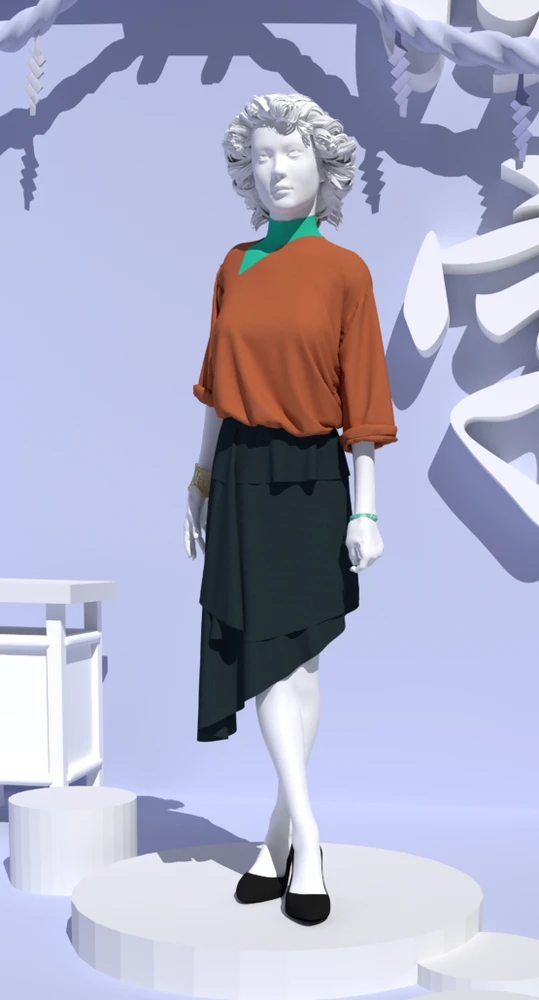 "I am currently working with more than five international brands, including PVH. I am proud to say that I have used my skills for the benefit of the environment and for Four H," says Mohamad. "Since shifting from traditional design methods to VStitcher, I have saved over 500 samples from going to waste throughout the design process. Such a solution gives me the confidence to know that I can help to create a greener and less wasteful apparel industry."
Mohamad continues to utilize his skills to impact the Clothing Design and Development department at Four H Group where he conducts virtual sample development and sampling. He is also focusing on building the very first fashion studio in Bangladesh called the "Bangladesh Research Institute of fashion & Lifestyle". This project aims to improve the fashion industry in Bangladesh and give fashion students and designers the opportunity to learn about the world of 3D design and sustainability .
While working full-time at Four H Group, Mohamad took the initiative and completed his Associate's Degree in Sustainable Fashion and Fashion Supply Chains at the London College of Fashion, University of the Arts London. He also completed two online sustainability courses from Future Learn and has recently applied to study for an M.Sc in Fashion and technology at Donghua University.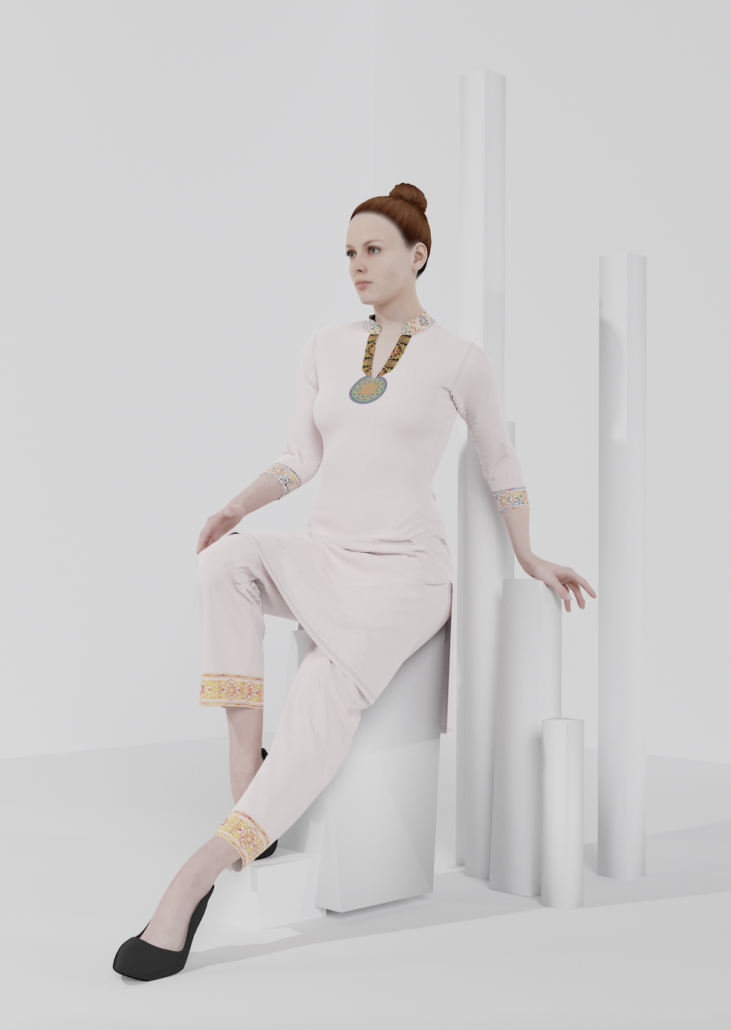 When it comes to 3D, Mohamad believes that " 3D is a gift for the fashion industry. It allows fashion designers to add a new dimension to their work and experiment with using as many shapes and sizes as they like. With 3D, fashion designers can now express their design concepts more easily and creatively than ever before."
The more familiar Mohamad has become with VStitcher and its suite of features and functions, the more he realizes how he can use 3D efficiently to streamline processes from concept all the way to execution, he strongly believes that "3D is the fastest process for approving samples and the development process and it certainly saves a lot of time, money, and textile waste across the industry, including vendors and individual designers and entrepreneurs."
With his continued passion for sustainability and his determination to expand his knowledge in 3D to impact the apparel industry, we are excited to see how the rest of Mohamad's digital journey unfolds.
If you are an independent designer looking to enter the world of 3D, apply for Browzwear's Indie Program
"3D is a gift for the fashion industry. It allows fashion designers to add a new dimension to their day-to-day work and experiment using as many shapes and sizes as they like. With 3D, designers can now express their design concepts more easily and creatively than ever before."

3D Fashion Designer & Executive Assistant at Four H Group
Mohamad Tarek Islam