3D garment simulation is no longer a niche technology. In fashion design and product development, it's now a must-have tool for anyone who wants to stay ahead of the competition. If you're not already using 3D clothing design software in your apparel creation workflow, you're missing out on one of the most powerful ways to improve your efficiency and creativity.
If you're new to the world of fashion design, you may wonder what Browzwear is and how it can help you create your first digital prototype.
Browzwear's 3D fashion design software, VStitcher , allows you to create realistic garments and accessories that can be viewed from all angles. This is incredibly helpful when designing clothing, as you can get a better sense of how the garment will look on a person without having to make a physical sample.
What Do You Need?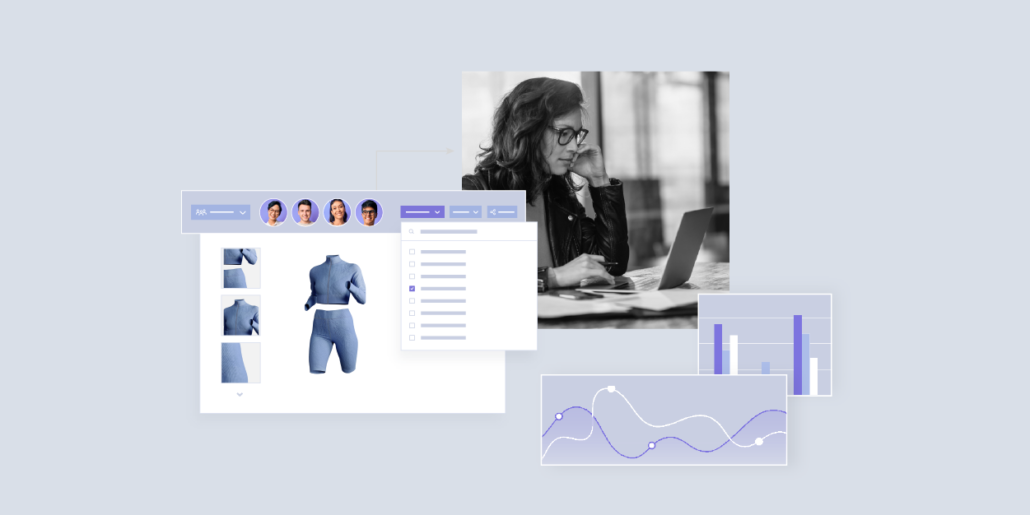 To create a digital prototype utilizing Browzwear's digital apparel design tool, you will need a laptop or desktop computer with internet access and a Browzwear account. Once you have created an account, you can download the software and begin creating your prototypes.
If you're an independent designer, freelancer, fashion enthusiast, or fashion student, feel free to sign up for Browzwear's Indie Program , which offers a free trial license to VStitcher , or if you'd like to learn more about purchasing a software subscription, or would like to see it in action, fill out your details here .
A Step-By-Step Guide:
Browzwear is a 3D apparel design solutiom that allows you to create 3D models of garments and accessories. Here is a step-by-step guide to creating your first digital prototype using Browzwear's 3D apparel software, VStitcher.
Choose your garment type.
When starting the design process, the first step is to build the initial concept of your initial design. This is where you choose the garments you want to create for your latest collection. To facilitate an efficient digital design workflow, Browzwear launched their 3D Block Library , which can be found in the Cloud Library in VStitcher, which contains a variety of ready-to-use, designed styles for both men and women in which you can edit, adjust and customize without having to start from scratch every time.
Now that you have developed your concept and have chosen your garment type, it's time to select a variety of different fabrics from Browzwear's Fabric Library, or you have the option of uploading your own specific fabric.
Adjust the garment to fit your model.
When it comes to achieving the correct fit, 3D fashion design software, VStitcher has got you covered as with it's comprehensive set of tools, you can correct any fir or styling issues on digital samples in just a matter of minutes. Another great solution that Browzwear provides is the Fabric Analyzer . With this technology you can determine the physical properties of any fabric from its stretch and thickness to the bend, which in turn helps you to accurately visualize how the fabric folds and falls on a parametric avatar, ensuring the perfect fit for all body types and sizes.
Customize the details.
Once you have chosen your garment type and achieved an accurate fit, you can start to add your personal touch and customize the details of your garment by adding a variety of artwork, cut marks, different collar styles, buttons, and pockets to ensure that your garment looks its best.
Save and export your design.
Finally, once you're happy with your design, you can save it as an image or 3D file for printing or continue editing in other software programs. If you would like to showcase as well as align your design with the relevant stakeholders at your organization, you can utilize Browzwear's collaboration platform, Stylezone .
Why use 3D Clothing Design Software?
There are many reasons to shift to 3D for garment sampling. Firstly, VStitcher is incredibly user-friendly and easy to use, even for those with no prior experience in 3D apparel design or CAD. Secondly, Browzwear's 3D apparel design solution offers a wide range of features and options for creating digital prototypes, making it the perfect tool for large and small projects. Thirdly, Browzwear is extremely affordable, especially compared to other 3D design software tools on the market.
Finally, Browzwear is constantly updated with the latest technology and advances in 3D design, so you can be confident that your prototype will be created using the most up-to-date software available.
With just a few clicks, you can create a realistic 3D model of your design that you can share with others or use to make final adjustments before production.
Check out our on-demand VStitcher for Beginners webinar , or book a demo with one of our 3D experts.
You need to see it for yourself! Check out our on-demand VStitcher for Beginners webinar or book a demo with one of our 3D experts.
VStitcher for Beginners Webinar