About the Company
Jiangsu Golden Island International Trade Co., Ltd. (now known as "Golden Island International") was established in 1998 and is headquartered in Nanjing, Jiangsu Province. It is a large-scale foreign trade group company specializing in the design, production, and exporting of sweaters and coats, with output as high as 15 million pieces per year. As a diversified garment manufacturer and exporter, Golden Island International has a well-equipped sampling center in its headquarters in Nanjing, as well as several garment factories located across China, Hong Kong, Myanmar, Cambodia, Bangladesh, and Ethiopia.
Bringing Digital Tools to the Table
As digital transformation continues to disrupt global industries, PVH Corp, one of the world's largest and most well sought after fashion companies, began their digital journey with Browzwear in 2016 to drive innovation throughout the company and build digital workflows. As PVH saw the value that 3D brought to the table for their internal processes, the company soon recognized the need for digitizing the entire supply chain and getting its partners on board, in order to fully reap the benefits. Therefore, in 2018, PVH began to discuss the potential of 3D implementation with core vendors and encourage them to gear up their workforce with digital skills as a way to eventually replace physical samples with digital, and simultaneously improve collaboration between cross-regional design and production teams for a more efficient workflow.
The Need for 3D
Being one of PVH's core vendors, Golden Island International had already acknowledged the importance of digital transformation and its impact on the fashion industry. Prior to its collaboration with Browzwear, the company faced several challenges within its traditional linear workflow which was often time-consuming, complex, and costly. One of the main challenges was the lengthly and resource-intensive approval cycle as well as the sample transit time between pattern makers and designers to customers to sales and marketing, before being finalized. The company looked to streamline its processes and adopt a more efficient method of carrying out sample iterations, adjustments, and follow-up communication between teams to get their products to market faster. To combat these challenges and optimize its design and manufacturing workflows, Golden Island International set out on its digital transformation journey with Browzwear in 2019.
Creating New Processes

To assist Golden Island International with skilling up its personnel in 3D, the designers and pattern makers underwent a customized professional 3D technical training program, including both on-site and online courses conducted by Browzwear's team of 3D specialists. The design and pattern-making teams began working with Browzwear's 3D design software, VStitcher, transforming their customers' sketches into true-to-life digital samples, accurately representing the physical result.
As both the pattern makers and designers gradually became more familiar with the software, they began to build their own block libraries in order to have a wide variety of styles at hand that could be manipulated with the click of a button.
The digital garments created would then be shared with stakeholders via the Stylezone showcasing platform, where buyers could provide instant feedback, without having to wait to receive a physical sample. By leveraging true-to-life technology, Golden Island's customers can effectively communicate over digital samples and therefore make informed decisions, knowing that what they see on the screen will be reflected on the physical piece. "Since implementing Browzwear's 3D technology, we have been able to significantly shorten our sampling time. It has been particularly useful when it comes to colored sales samples as we no longer need to make multiple samples for each color," says Sean Pan, Design Director, Golden Island International.
Whereas in the past, the sales teams at Golden Island were required to travel overseas to present physical samples to clients on-site, with 3D, they have been able to establish a closer connection with clients, cut back on the time and costs of traveling overseas, and respond to feedback instantly. The software allows the sales representatives to leverage basic blocks and adjust fabric, patterns, and colors according to their customers' needs in real-time. Thus, from design and decision-making to sales, the overall communication efficiency has advanced rapidly. "Let's take a jacket as an example, the speed to produce one single style in 3D has been shortened from 3-5 days in 2019, to 2-3 days in 2020, and by 2021, our 3D design speed has increased to 1 style per day. The double improvement of speed and quality brought by Browzwear has been highly beneficial to us," says Sean.
The Impact of 3D

Since setting out on its 3D path with Browzwear, Golden Island International has created a more flexible and efficient workflow as well as a fluid communication model. With Browzwear's true-to-life 3D technology and advanced showcasing collaborative platform, Stylezone, the company has established its own 3D garment library, which enables its teams to seamlessly execute sample presentations and receive feedback promptly, while establishing closer and consolidated cooperative relationships with customers. Moreover, it has reduced the time and cost of mailing fabrics and physical samples back and forth overseas. "We have been able to build a team of 3D talent which greatly enhanced our industry competitiveness in both design and technology," adds Sean.
Looking Towards a Digital Future
As the company continues to set out its 3D roadmap, Golden Island International looks to further enhance its technical capabilities in using Browzwear's software to create richer and more detailed styles. In addition, as a major industry vendor, they hope to encourage more partners and customers to onboard 3D and as a result, build a more efficient supply chain. "We initially onboarded with Browzwear because as a PVH Corp. supplier, 3D adoption was critical in enabling us to meet our customer's needs and Browzwear's technology and products enabled us to do so. Unexpectedly, though, our 3D skills have also brought on many new customers as well," says Sean.
Benefits Of 3D For Golden Island International

Faster and more efficient remote collaboration

Significant reduction of physical samples

An established 3D team to enhance competitiveness

Improved productivity and greater style variation

Enhanced quality and speed throughout the approval cycle
"Since implementing Browzwear's 3D technology, we have been able to significantly shorten our sampling time. It has been particularly useful when it comes to colored sales samples as we no longer need to make multiple samples for each color."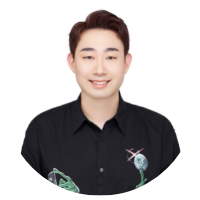 Design Director, Golden Island International
Sean Pan